Trending post
Treagan Birbal

Follow
Back in 2018 I decided to make a career change from client facing roles to software developer. I thin like a lot of folks in my shoes, the light at the end of the tunnel is so brilliant that it drowns out the hurdles to get there.
I've tried the self-taught route, I enrolled and completed a coding bootcamp here in #nyc all the while attending networking events, tech events, making connections left & right with the hopes of it landing me atop a stack of resumes. So far, things have panned out the way I had pictured it. Things are way harder than just creating a front-end thing or a full-stack project.
It takes determination, grid and a tough skin, as well, to make it through. I just need to catch a break & I hope one is right around the bend. #interview #stressful #developer #software #tech
Jennifer Berk

Follow
Analytics & data leader
Are there other students from your bootcamp you could talk to about how they're finding jobs? Or instructors who might know which companies hire people with your background & capabilities? I love that you're focused both on adding to your technical skills and on making connections with others in the area. Are you able to go from meeting someone at an event to having coffee with them to them suggesting who you could talk to next? I think that chain would be really powerful in your situation - you probably have great interpersonal skills from your past client-facing roles that you can leverage to connect with people one-on-one.
See all replies
Jun Wan

Follow
Director of Machine Learning Platform
Another valuable coding challenge web site is Leet Code (https://leetcode.com/), it contains many small algorithm style questions (among others) that can help sharpen the minds, even though often in real life software projects these algo are only a very small part. However, current interview practices often use that as a filtering criteria, since it is relatively easy to carry out. Regardless, there are lots of fun problems to keep the engine running.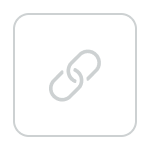 Justin Grunau

Follow
Senior Software Engineer
Hey Treagan: it is well known that the interview process in tech nowadays is bruising and harsh and that it also has an extremely low success rate and a very high "false negative" rate (i.e. companies are more willing to turn away perfectly good candidates than risk hiring someone who might not be good). It's easy to get discouraged by this, but please don't. You've already noticed that you need a tough skin: that's very true. Even extremely experienced developers with decades of professional experience under their belts face immense challenges with the current style of tech interview processes, so don't take it personally, and whatever you do, don't let yourself fall into "imposter syndrome" (feeling that you really aren't good enough or that the rejections you're getting really do mean you're not qualified). And keep in mind that anybody who interviews you is someone you will potentially have to work with, so if you don't mesh well with them at interview time, it's probably for the best if you don't get that job.
You may want to consider getting yourself a copy of "Cracking the Coding Interview". There are also many blogs and websites. I highly recommend starting with https://medium.com/@nick.ciubotariu/ace-the-coding-interview-every-time-d169ce1fd3fc . I also recommend reading the "Interview Tips" at https://www.interviewcake.com/ (especially "Beating impostor syndrome").
If you're not already, do a coding challenge every day at leetcode, codility, or hackerrank. The last has a nice "Interview Preparation Kit" at https://www.hackerrank.com/interview/interview-preparation-kit .
Good luck!! 👍🏻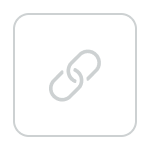 Will Rhudy

Follow
Technical Recruiter
Hey Treagan, I've been a technical recruiter for the last 3 years and can honestly say you are on a great path to an amazing career, I've thought about making the transition myself...if only my maths were a bit better! You are definitely doing the right stuff in terms of networking, attending meet-ups and bootcamps. One thing that I always look for in engineering candidates that are from a non-traditional path is what they're up to in the Open Source community. Having a robust Github with current code is a great way to highlight your skills and abilities. Another option is Upwork which is a site for developers to find free lance projects, I've spoken to several engineers who were in a similar position to you and were able to land a few quick projects on that site that then gave them enough experience to land that full time engineering role.
You are on a great path, keep doing what you're doing + get that Github up and running and I'm confident you'll land the role you're looking for!
Jim Gajnak

Follow
Hey Treagan - I was where you were about 20 years ago!
The real world is certainly different than education. In those classes you learn how to do something, but that's a small fragment of the job you're working on. Successful engineers are ones who also learn about the business, and use that knowledge to influence how they build things. You might build something hacky and quick to enable the business to get over some immediate challenge, but you might want to slow down and spend more time if it's going to be key to your business for years to come. Networking with the business side can be just important to pick up all those contextual clues to help grow your career.
Also, don't forget the power of location. NYC is a very cool place, but not my own personal style. It's a mixture of big business (which can move slower, but potentially more cutthroat as people fight for resources), and startups (more money, but you're under a lot of pressure to deliver ASAP). Working in smaller cities, or even in the suburbs, can offer better work-life balance, and with that, and easier path to grow your skills at a pace that works for your brain.
I hope your career goes well - it's not always going to be easy, but you can learn a ton which you can leverage for years to come!
John Huang

Follow
Head Of Community at Jobcase
Thanks for sharing your story Treagen. You are doing all the right things to getting yourself a developer role. Don't stop believing in yourself and keep finding new ways to show off those great new skills that you've picked up