Companies offering high minimum wage and education benefits
Last updated: October 4, 2023
Trending post
Elyssa Duncan

Follow
Community Specialist
Many job seekers are focused on finding companies that offer high pay and pathways to career development through certificate or college programs when searching for employment.
"Expanding your level of education on a career choice not only give you a higher financial pay but also gives you a moral standard of being dependent on the goals one set for themselves. It also develops values such as respect for diversity, learning and hardwork."
-- Teronis Edmonds, Jobcase Member
While finding an employer that offers high starting pay or free college degrees may seem impossible, it's not!
Here are nationwide companies that are doing the right thing by putting their workers first and helping them pave the way to a successful and debt-free future! 🙌
6 companies with high starting pay
Sure, the federal minimum wage is $7.25, but why settle for that when you can make more than double that as a starting wage?
It turns out that great starting pay DOES exist! Check out these six companies that offer high wages to their employees.
(
Image Source
)
Target raised its starting wage for U.S. employees to $15 an hour.

MetLife started employee wages at $20 an hour.

Bank of America pays a minimum of $20 an hour.

Ben & Jerry's recalculates its minimum wage each year, and it reached $18.13 as of 2020.

Costco starts at $16 per hour for its U.S. workers.

Wayfair raised its minimum wage to $15 an hour in January 2021.
Want to go to college? These 5 companies have you covered.
Have you ever dreamt of earning a higher education degree but couldn't imaging having to pay out of pocket for the high expenses? One of the best ways to afford college is to have your company pay for it!
These 5 employers will help you pay for college, textbooks, and continuing education programs. Check it out!
(
Image Source
)
Debt-free Bachelor and Masters degrees at Target
From their first day of work, all part-time and full-time Target employees in the United States are eligible for debt-free undergraduate degrees, free textbooks, certifications, certificates, and more with zero out-of-pocket costs. Target will also pay up to $10,000 annually for master's degrees.
**Learn how to apply for a job at Target.**​​
Get free schooling and books at Walmart
Walmart announced it would invest nearly $1 billion over the next 5 years to support career-driven training and development. They will pay 100% of college tuition and books for associates through its Live Better U education program.
Walmart is currently looking to hire 20,000 workers for its distribution and fulfillment centers, full-time and part-time available. The average pay for supply chain employees is $20.37 per hour!
Learn how to apply for a job at Walmart.
Earn your Bachelors through Starbucks
U.S.-based employees working part or full time can receive 100% tuition coverage for a first-time bachelor's degree through Arizona State University (ASU) online program.
Learn how to apply for a job at Starbucks.
Get $6k/year for working at Home Depot
Home Depot offers a new education program that provides $6,000 per year for full-time workers, $3,000 for part-time employees, and $2,500 for immediate family members.
Learn how to apply for a job at The Home Depot.
Earn up to $25,000 at UPS
The UPS Earn & Learn Program offers students part-time work and an opportunity to earn up to $25,000 for their college education.
Learn how to apply for a job at UPS.
---
What do YOU think is the most important employee benefit? Share in the comments below!
If you need helping finding a new job, take a look at our Getting Hired Resource Center!
Comments
Volpa Faro

Follow
From philosophy to psychology to sociology, they had experts in every field who could write high-quality essays on any topic. What I appreciated most about the website was the quick turnaround time. I was able to get an essay written in just a few hours, which allowed me to focus on my other obligations. The quality of the essay was also impressive and I received a high grade on my assignment. Overall, I was impressed by the service and would recommend cheap essay writing 24 it to any busy college student who needs help with their writing.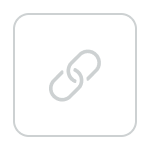 Monica Hodges

Follow
A decent starting wage, and a good insurance and retirement plan. It also helps if management cares about their employees!!!!