Trending post
Joyce Winters

Follow
Tech Enthusiast
In a job hunt, some experts say that connections are the most important influence in landing a job. Without a personal referral to pass your résumé along to a manager or who can put in a good word for you, your chances of landing a job are supposedly nonexistent. I disagree with this statement to a certain extent, I do feel it's helpful to know someone who can help you get through the door, but there are other ways of securing an interview or securing a role at a company. Not everyone knows someone employed at the company that their interested in, but it is possible to find some of the current employees on LinkedIn and ask if they could become a mentor to you and or provide a reference, they can communicate to the company that they believe in your professional abilities. #Truth #advice #Jobsearch #Networking #Connections
Phoebe Montrie

Follow
3 people found this answer helpful
✨A Bartender, Who Loves Customer Service & Helping Others!✨
I think networking and having professional contacts is important, but there are other ways to get your foot in the door and be more likely to get hired for a position! I think understanding your own strengths and weaknesses - then building up experience based on those, can help just as much as knowing the right person! 💓
See all replies
Ford Simpson

Follow
Jack of all trades,.master of none
When you have little knowledge about the job, you want to know someone. Getting my marine biology and oceanography jobs was my education and prior work as a biologist. Knowing someone would not have helped as they were not looking to train me but wanted my input about biological sciences. Both ways work but always be able stand on your own,Ford
See all replies
Crystal Binghams

Follow
Of course, a personal referral to pass your CV is a great idea, but I think think that it is more important to take care of the personal statement and make sure that it is free of mistakes. I prefer to ask experts from https://edubirdie.com/personal-statement-editing-service for help with editing. Once my personal statement along with my application will be on review by the recruiter or college teacher, I am sure that it will receive great feedback.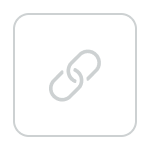 James Daggett

Follow
Talented Digital Multimedia Production Specialist
Funny thing, people tend to leave a couple of key factors out of the "who you know" equation. First off, the saying is wrong. Allow me to correct it. "Who you know" is not good enough. The true benchmark is "how they know you". what kind of worker do they consider you? It's not good enough for them to simply "like" you. Their placing their reputation on the line. I know some friends. that I wouldn't hire even if highly qualified. The final part is making that you're in position. You have to be ready with your credentials, skills, etc. in order.
In closing, it is my humble opinion picked up from years of experience that the key to success in just about everything is Position, Preparation, and Promptness.
See all replies
debra ethan

Follow
Executive Assistant
Many people say yes but that's never been my experience. I get jobs on my own merit, however I do have good references.
See all replies
Ford Simpson

Follow
Jack of all trades,.master of none
See all replies
Muhammad Talha

Follow
Air conditioning technician
I am ac technician from saudia arabia