Trending post
Shante Smith

Follow
What can I do? Who can help? I resigned from my educational position in NC because I was offered and accepted a career change in SC. After 23 non paid trainings COVID 19 altered the job duties/requirements; because of this I had to leave that job before performing any paid duties. My children were now homeschooling and I needed to tend to them. I applied for unemployment (both states as suggested). I was denied Unemplyment for SC since the bulk of my income was from NC. Since April when I applied, I have yet to receive anything! Not one dime. I have been emailing, calling, uploading letters and still no good news. Since APRIL!!! This is ridiculous and sad because I have been applying for jobs since things opened back up and no help at all!! Ive gotten a laptop just in hopes of finding some kind of employment because NC Unemplyment is letting me down so bad! Someone needs to say "ok, this lady and her kids need some help, April has been too long of a wait!" #Northcarolina #benefits #unemployment #NC #familiesinneed #workfromhome #help #jobsearch
Steven Ransom

Follow
2 people found this answer helpful
A Helping Friend In Business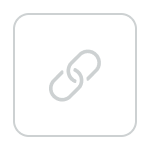 See all replies
Lenin Pina

Follow
Community Specialist
Hi Shante, so sorry to hear you and your family are struggling to find answers associated unemployment claim. You should try to seek support through the North Carolina legal aid department. Someone there should be able to help you understand your rights. https://www.legalaidnc.org
Kalkidan Adem

Follow
I need help please my unemployment says Disqualified what can I do?i have 2babies no income plus single mom
Rebecca Armond

Follow
Administrative Assistant at Robson Forensic
Contact your senator or congressperson. I had to do that in SC and got a call from unemployment the next day and my money the day after that.
Michelle Ehlers

Follow
Picket at Amazon Com
Does anyone have a good reachable number for unemployment office in ky.also my claim all it says is im under investigation. How long do they keep you on investigation.i request my payment every 2 weeks. But I can't reach them any way I try. It's very ridiculous.
Hector Salmeron

Follow
I What To Work So I Can Get A Car Help My Mom Pay Rent at I Dont Have A Job Yet
Donna Clark

Follow
All this hit way too close to home. My husband is going through the same thing. He is self employed. He turned in all his w-2's and 1099's. The only problem is they took the last one and sent him a ridiculous 50. a week payment. He should be getting full unemployment. He is still out of work. It's been since the beginning. So 8 months. We are almost out of our savings he can't find another job in his field. Who can I speak to in Ga. in order to get the correct unemployment payment. He should've gotten the full amount from day one. He is due many months of back pay due to their negligent. Please help from Ga. thanks.
Anthony Purnell

Follow
Frontload Driver
Thank you. I intend to appeal it all four times until I get it.
Anthony Purnell

Follow
Frontload Driver
I was terminated 09/02/2020 for what my job deemed misconduct so my unemployment was denied. After working for that company for 9 years I was unceremoniously terminated with no write up, no warning, no suspension, you're fired and unemployment was ok with procedure. Naturally I am gonna appeal this decision, how can they deny me, during this freaking pandemic?
See all replies