Trending post
Kai Dickerson

Follow
Community Specialist
Save and sustain the local music scene! A new non-profit is launching the first week in January to Sustain the local music scene in #LosAngeles. Looks like they'll be helping with merchandise, virtual experiences, and more.
I don't know about you but I really miss live music and discovering new musical talent...
Edward Norton

Follow
1 person found this answer helpful
of course I miss this. I really missed the atmosphere of live concerts and probably the first thing I will do after the quarantine is over is to go to a rock concert of my favorite band. The quarantine period turned out to be very productive for me in terms of creating and promoting music. I use the SoundCloud platform to promote my music and on the page https://www.fashiongonerogue.com/here-3-ways-how-make-money-soundcloud/ I found very interesting information about how you can not only promote your music but also monetize it using this platform. The fact is that the SoundCloud platform has over 175 million monthly users, it is the most popular and most useful platform for musicians, and which helps them grow and promote their music. You can monetize your creativity through the On SoundCloud affiliate program, which allows you to make money from any music you download through paid advertising.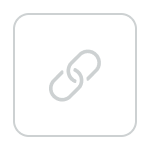 Z0ni Sweety

Follow