Trending post
Kai Dickerson

Follow
Community Specialist
Has #Coronavirus impacted your work or income? The government is working on getting relief money to most adults in the U.S. Here's what you should know about the Coronavirus relief bill.
Grant money for individuals • You must have a social security number to qualify for a relief payment • You will not have to apply to receive payment, the IRS will mail a check (or direct deposit) if you qualify • Payments will likely be issued ~3 weeks after the bill is signed into law • If you made $75,000 or less on your 2019 taxes (2018 if you haven't filed yet) you will qualify for a $1,200 one-time payment • If you made more than $75,000, the payment will be less; and if you made more than $99,000, you will not receive the grant • If you have children under the age of 17, you will receive an additional payment of $500 for each child
Unemployment benefits • Unemployment insurance payments to individuals will increase by $600 per week (for the first 4 months) • In most states, benefits will be extended from 26 to 39 weeks • Contract, freelance, gig, self-employed, partially-employed and non-traditional workers will now be eligible for unemployment benefits • If you're unemployed or Coronavirus has impacted your work, start the process now [5 steps] (https://www.jobcase.com/conversations/984ca5c8-a2f5-4453-8496-cf89463daa74?sharedFrom=copyLink)
Aubrey Rossiter

Follow
Owner of AJ's Pet Sitting & Dog Walking, LLC
Yes it has affected my life because most of my jobs in the Natural Resources field are on a hiring field. Also I have been struggling finding new clients for my Pet Sitting & Dog Walking business.
Stacy Schares

Follow
Speech Pathologist
Thank you, Kai! Can I ask a few clarification questions? She didn't file taxes but I think it's because she didn't make enough to do so ? And I believe her dad is claiming her as a dependent on his tax return . Can he as she is 18? I'm sure he knows what he is doing but just doesn't communicate with me well at all so hard for me to ask as I won't get a response from him. I'm just wondering with those variables would she still be eligible? She's just going into college and has worked so hard to save so much to go and I hate to see her use her college savings money just because she can't work right now. I'll also check out the site you referenced. I can't Thank you enough for being so kind by taking the time to even comment. Very much appreciated . Stacy
See all replies
Stacy Schares

Follow
Speech Pathologist
Do 18 year olds get the 1 time payment of 1200 from the IRS if they only worked part time and didn't make enough to file income taxes? Is this dependent on whether she filed income taxes or not? I'm asking this for my daughter and her dad takes care of her filing and doesn't like to co parent so I need yet to figure out if she filed or not but she lost her job due to this virus like so many did and I'm trying to find ways to help her . Any info will be greatly appreciated . My direct email is gracymae@gmail.com Stacy
See all replies
Karen Cartagena

Follow
Ty so much for the information
Marshall Neft

Follow
Office Manager at J Marcus Co
I hope it is going to happen
Dory Parker

Follow
Customer Service Supervisor at Walmart
Lisa Mrservy

Follow
I recently applied for early pension money after working as a teacher for over 25 years. The money was taxed more than I expected. My trusty vehicle of 20 years is no longer running and I bought a car with high interest and insurance that I did not budget in. I felt secure that I could make the extra income through substitute teaching given my credentials are still valid. Unfortunately all schools are closed. I am frightened for my future because I am behind on my bills and I am trying to identify some health issues and then a plan of action to become more active in life than I have been in the past 9 months. I have been looking for part time employment without a positive result yet. My grown children are fearful that I may get the virus by putting myself out in the public. I guess I'm in the high risk group given my age and susceptibility to pneumonia. I'm feeling somewhat paralyzed and fearful as to my future employment.
See all replies
Carolyn Smith

Follow
HEALTH CARE SERVICE PROVIDER
Unemployment benefits have not been allocated since 2008 and workmen comp as well - what is the hell is going on? Need a response.
Claudia Lange

Follow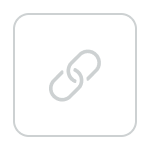 See all replies
Jake Karp

Follow
Retail Sales Associate at High Country Sport
Thank you so much. Do you have any idea if you are delinquent on taxes whether you are ineligible for the grant or the unemployment insurance?
See all replies