Trending post
Karen Murphy

Follow
Business Development
If you want to check the status of your stimulus check you can visit the website : https://www.irs.gov/coronavirus/get-my-payment.
This service went live today (4/15/20) and It allows consumers to check their payment status, confirm whether they prefer direct deposit or a paper check and enter their bank account information for direct deposit if the IRS doesn't have it yet.
Shakeera Barnes

Follow
Fc Associate at Amazon
I filed my taxes April 1st I haven't gotten my taxes or my stimulus money how long before I get them
Dao Vinh

Follow
I updated my portal for non-file through IRS , received email said that I qualified for the stimulus $1200 , also check my statue at Get my payment which said that It would deposit to my bank account last Wed 4/29 . However, until today I haven't see any money . There is no way I can call IRS to ask about it . I just wonder , is there ones have the same situation like me ? Thanks
THOMAS MAGUIRE

Follow
Windows 10 Office 365 Architect
I did not apply or anything I think my wife and I just got the direct deposit same we used on our tax returns. Almost a week after the announcement. I use FREETAXUSA always; it accelerates everything. Been using it for years. Never use an agency or service (one time I did because I had multiple state taxes but that was a dumb mistake! Never again!) I just want back to work! I don't want anything from the Gov't. I don't understand why people who were still employed got this also! That makes no friggin' sense! Yes I spoke to several and they all got the same I did!?
Wendy Ann

Follow
Just tried to check and put in info for direct deposit. It is telling me that my gross income from line 7 on 2018 returns doesn't match theirs. I'm putting in the right amount, it won't accept! What can I do now? Is there a way to contact the IRS about?
Manuel Valenzuela Valdes

Follow
What do you mean by "Applied"? You need to go to and put your info, then tell me what it says. In my case, I did file a return in 2018 and also in 2019. In 2019 I was due 33 dollars instead of a return so my bank info was not there. I click on the Get My Payment link, below: https://www.irs.gov/coronavirus/get-my-payment and after putting my info, it showed me a way to update my bank info. Then, after that, I have been entering into that link every day and putting my info and the page was showing me the message that I was eligible for the payment but right now once they get defined date for my payment, it will be updated until then. Today I have checked and it shows now the message: that my payment has been scheduled for this Thursday, April 30th. Go to the page and consult it. God Bless. I hope it has been useful.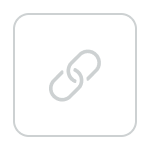 See all replies
Richard Byron

Follow
Independent Contractor
Applied & was approved on the 9th & still no $$$$ so now what do I do?
See all replies
frank sarna

Follow
Assembly Production Worker at General Motors
Got it payed bills for the month unemployed now what??????????
Genise Caruso

Follow
Versatile and Talented Technical Writer and Certified Professional Resume Writer
I keep getting that status not available page probably because I get SS. Does anyone know when they'll be sending those payments? Family and friends who work and get paychecks have gotten their payments already but I haven't heard much about the people who get SS retirement, etc. payments. Has anyone heard anything?
See all replies
Karen Murphy

Follow
Business Development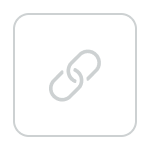 Victoria Thomson

Follow
Thank you for the information,Karen Murphy