Trending post
Kelsey Griffin

Follow
Aramark: Talent Acquisition Specialist
Are you looking for a career experience of a lifetime? Picture a summer filled with scenic views. Would you want to work in a world renowned National Park? Aramark is now hiring for CDL Drivers at various locations across the United States.
I am a recruiter with Aramark and I'm reaching out to you about a CDL opening at one of our National Park locations! Aramark is seeking to hire candidates with a valid CDL license (both class A and B) for a full-time, temporary position during summer 2020. We are offering competitive pay and employee housing is available (depending on the location). Join the Aramark team and apply today!
Lake Powell CDL Driver: Page, AZ
Yosemite National Park: Yosemite National Park, CA
Lake Tahoe (North): Zephr Cove, NV
Lake Tahoe (South): South Lake Tahoe, CA
Denali Park: Anchorage, AK
Feel free to reach out with any additional questions! If you are interested please email me at: griffin-kelsey1@aramark.com
#application #interview #applytoday #CDLdrivers #summer2020 #housingavailable
Deanna Briggs

Follow
Program Manager, Data Privacy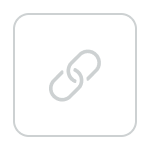 John Salsburey

Follow
What are the housing options around lake Tahoe Page AZ.
See all replies
John Huang

Follow
Head Of Community at Jobcase
Thank you for sharing! Looks like an awesome opportunity