Unemployment is breaking down...how you can break free
Last updated: May 27, 2023
Trending post
Janice Reed

Follow
Community Specialist
The unemployment system has experienced an unprecedented load of claims since the start of the #Coronavirus pandemic, and for many who have tried to access this service, the cracks of that load are showing. Whether you have experienced delayed payments, UI benefits that unexpectedly disappear, inconsistent payment amounts, or no payments at all, these issues send a clear message: the unemployment system was not designed to financially support workers for a long period of time.
At the same time, many unemployed workers are simply unable to go back to jobs that may be unsafe for them, or have been eliminated entirely due to layoffs and budget cuts. So what can you do to transition out of unemployment if it's not working for you? Here are some steps to kickstart yourself into earning again so you can regain control over your financial situation.
How to break free from Unemployment…
In to successfully strike out on your own, you'll need an actionable plan which takes care of both your short term need for income and your long term goal for long term employment. Read on for more about how to plan your transition and some quick earning opportunities for you.
Step 1: Ask yourself the tough questions
If you want to transition out of unemployment, you'll need a solid plan. Even if you're not currently receiving your benefits, the promise of money-to-come can feel like a compelling reason to stick it out and wait. If you have bills to pay today, however, the money that might come tomorrow still isn't going to help you pay those bills on time.
To form your exit strategy you'll need to answer these important questions:
How long can I continue to wait for unemployment payments?
What types of jobs am I willing to do in order to bridge the gap between unemployment and a long term job?
What is the minimum income I need to make each week to pay my bills and necessary expenses?
Examine these questions closely and be honest with yourself about any blockers or hesitations you might have. The purpose of your exit plan is to:
Set a deadline for yourself
Set boundaries and guidelines for how you're willing to support yourself, and
Create a clear weekly earnings target for you to hit.
Answering these questions also will help you determine how good a fit you are for a transition out of unemployment. If you're the type of person who would rather stay busy than wait around for something, breaking free of unemployment will probably be a positive step for you. If the idea of missing out on potential unemployment benefits makes you queasy, however, this may not be the plan for you and that's ok. Take the steps you're comfortable with.
Step 2: Find your bridge income
If you're puzzled about where these earnings opportunities might be, you're not alone. There are plenty of uncommon ways to make money that workers are just now exploring as viable interim earnings opportunities.
These opportunities offer low-barrier remote work, (safe) work from the comfort of your car, or even your phone, and are always hiring. The best part is that they're all legitimate and offer quick payouts, with some boasting pays at up to $20 per hour which is perfect if you're tired of waiting for income. These jobs may not represent your overall career goals, but they can grant you a way to make money quickly and efficiently while you wait for the jobs you want to become available again.
And if you're more inclined toward traditional employment direct your job search toward jobs you can get quickly so you can get back on payroll.
Step 3: Continue your search for long-term employment
Earning again isn't the last step. Although getting paid again should help out, your end goal should be the job you want, not the one you need. Set your sights on a job you think would be a great fit for you and track opportunities in your area.
With the ability to earn money again and the lack of job searching requirements from your unemployment office, you can target your dream job and take your time working toward it.
---
What has your experience with unemployment benefits been like?
Comments
Show previous comments
Stanislau Biakhau

Follow
any job, especially if it is a job for the future, will require those competencies from you, both in a professional environment and in a language one, https://englishpapa.com/, because in this case they will pay more attention to you and listen to your opinion which will help you climb the corporate ladder in the future.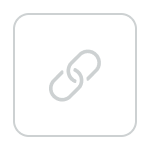 Follow
Unpaid workers compensation please help me with receiving my payment
Vicki Bandel

Follow
Maryam Khazaei

Follow
Sales Associate at Macys
Hello Ms Laila would you please contact me? If not how can I contact you?
Cynthia SHERRILL

Follow
Marketing Manager
I faxed my Dr. Note stating I cannot work in high exposure and I had to leave my job. Healthcare. I have a few underlying health conditions that would make me a High risk. This was in June. Money is there but havent received a dime. I've called, faxed, email, messages talked to someone twice about separation issue. Still nothing. 14 weeks.
Lisa Tippit

Follow
I need a work from home job in Mo. I can't get out there because I am high risk for the virus. Lisa Tippit
Ana Decker

Follow
Crew at Wendys
Jerald mongoli

Follow
Dianne Rich

Follow
Sania bensarghine

Follow
How to apply and what type for work is it?