6 tips for attending a networking event or in-person hiring event
Last updated: September 22, 2023
Trending post
Michael Frash

Follow
Community Specialist
Networking is the lifeblood of any successful career. After all, it's nearly impossible to find the best job opportunities without increasing your pool of prospective decision-makers and connections — and if you're on the hunt for a new job when you're brand new to the job market, networking is a total lifesaver.
But if you're new to networking, it can be pretty tough to know where to start.
That's where networking events come to the rescue. By attending a networking event, you'll be able to take advantage of having loads of like-minded people and industry professionals all in one room (or chatroom) together.
This makes it a whole lot easier to strike up conversations that allow you to learn about new job opportunities, chances for progression, supply opportunities, and everything in between.
This guide explains what networking events are, the different types of networking events you can attend, and essential tips that will help you shine at your next networking event.
What are networking events?
Networking usually involves meeting new people in a professional setting. These can be people who share a profession, industry, or interests. But it can also group together a more general audience of professionals. Networking is the exchanging of ideas and information between these people.
For job seekers, networking can open the door to more opportunities than you'd find otherwise. It allows you to find out about roles that aren't advertised on job boards, or it can put you in touch with decision-makers. Without expanding your circle of acquaintances, it's nearly impossible to get to know the people that have the potential to move the needle in your job search.
You can network with colleagues and potential gig clients anywhere. But one of the easiest places to network and make connections is at a networking event.
Networking events are events designed specifically to allow attendees to network with each other. People who attend these events go there to develop their professional network and improve their job prospects. That's because networking can lead to more exposure and opportunities to progress up the career ladder.
Each event you attend may look different, and an event organizer can stage a networking event just about anywhere. They often give participants time to meet each other and have conversations, and some will also feature a presentation or lecture.
Because networking can be pretty tricky when you're just getting started — especially if you've never networked before — networking events are great to give you a head start. They're specifically designed to help you meet like-minded people and establish meaningful business connections.
What are the different types of networking events?
Not all networking events look and feel the same. Here are seven types of networking events you should know about before you pick your first one. Some of those events appeal more to certain types of people. No matter your speed or interests, there's a networking event out there for you.
1. Trade shows
Trade shows are events where different types of businesses present their services, products, or other offerings. Event attendees, such as customers or other businesses, can then talk to representatives about these offerings. This is a great way for businesses to meet clients face-to-face.
Trade shows often take place at a large expo center, and businesses can set up booths where they interact with attendees.
For job seekers, trade shows can be a helpful place to find out new information about an industry you may be interested in.
2. Conferences
At a conference, guests can attend various seminars and keynote speeches that relate to the industry. Any industry can have conferences.
Many of the presentations shown at conferences count toward continuing education hours. This means you can add these conferences to your resume to show your interest in that industry.
Between presentations, attendees also have the chance to gather and connect with one another.
3. Career fairs
Throughout the school year, colleges and universities often host career fairs for their students. But several institutions open the doors to these events so that even the public can attend. This means that you may be able to go to career fairs even if you're not enrolled in college.
Companies that have job openings often have booths at career fairs, giving you the opportunity to give representatives your resume so that they're familiar with your name when you apply to a position. You can even use this time to build rapport with the representatives.
One of the best parts of a career fair is that it allows you to meet with people from multiple companies. And, if there's a specific one you're interested in, you get the chance to introduce yourself and ask any questions you have.
4. Happy hour meetups
Happy hour meetups are just what they sound like — an event where different workers meet up for a happy hour. This is a more casual networking event. The event organizers may even rent out part of a restaurant or bar.
People usually have a few drinks and appetizers during the event while they chat with other workers. Think of these events like a mixer for singles, except it's for professionals and job seekers.
Since happy hours happen in a laid-back environment, it's a low-stakes way to get to know other professionals on a personal level. It's another great opportunity to add people to your network and build rapport in a way that could open more doors during your job search.
5. Speed networking
For a faster approach, speed networking allows you to connect with other workers quickly. This type of networking is similar to speed dating. You meet one-on-one with someone else for a set amount of time, and you both have the opportunity to introduce yourselves, ask questions, and share your contact information.
Sometimes, the organizers of the event will even give you prompts to help guide your conversations. This makes it less awkward and uncomfortable for job seekers who are new to networking.
After the time for a meetup has elapsed, you move on to another person. Some educational institutions, like colleges or professional schools, will host speed networking events for their students. This allows the students to meet one-on-one with workers in a variety of industries, get career advice, and share their resumes.
6. Workshops
Workshops have the benefit of allowing you to develop new skills or refine your current ones while also growing your network. This type of networking event usually focuses on a particular topic or skill.
At this event, you'll usually attend a presentation or participate in interactive learning experiences. For example, if you were to attend a resume workshop, you may get the chance to bring in your current resume and work on it with others. Similarly, a public-speaking workshop may give you the opportunity to practice your ability to speak in front of an audience.
Workshops are great for networking if you struggle in social situations since you have a purpose other than just networking. Your main purpose is to learn something. But at the same time, you'll get to interact with others, and all have something to talk about.
7. Virtual networking events
Because of COVID-19, there's been a surge of interest in virtual networking events. This includes virtual conferences, virtual speed networking, virtual trade shows, and low-key virtual meetups.
Most other types of networking events can also be held virtually.
​6 tips and tricks for attending networking events
No two networkers are 100% alike — what works for you at a networking event might work differently for others. But by trying these six helpful tips, you'll be able to open yourself up to new opportunities and start getting more out of your networking events.
1. Create networking goals
Before attending your first networking event, make sure you know why you're going.
Come up with a few goals or outcomes you hope to get out of the event. For example, you could aim to meet three new people. Or, your goal could be to get a new job lead.
Having a clear idea in mind of what you hope to accomplish can help you focus while you're at the event. And when you're focused, you have a lower chance of just ending up wandering around aimlessly.
2. Hand out business cards
If you don't have a business card yet, consider creating one. A business card is a simple card with your contact info and job title. If you don't have a job yet, you can write your specialty — or you can indicate the job you'd like to have.
Bring extra business cards, and keep them in a special case that you can access easily.
This way, they won't get dirty, crumpled, or lost in your pocket or bag. You'll also be able to grab them quickly. It's much more professional to pull your card out of a case than to start rummaging through your bag.
3. Prepare what to say at networking events
If you're the type of person who gets nervous just at the idea of having to talk to strangers, don't worry. If you prepare in advance, you can make the process easier.
You should always have a few good questions ready in your back pocket. When you ask the other person about their work and previous experiences, it shows them that you respect them and are interested in more than just your own job opportunities. The best questions to ask are ones that are open, meaning they take more than just a quick 'yes' or 'no' to answer.
Pay attention to how you greet new people. Make eye contact, give them a firm handshake, and state both your first and last name. You'll also want to make sure to smile so that you come off friendly.
Next, listen for the other person's name, then use it two times while it's your turn to speak. This will help you remember their name and appear sincere and interested in the conversation.
Another way to establish a stronger connection from the beginning is to let the other person speak first.
If your would-be contact is preoccupied with what they're going to say when it's their turn to speak, they won't be fully listening to what you're saying. If you ask them questions first, they'll be much more relaxed and focused when the conversation turns to you.
4. Write down important information
You aren't going to be able to remember every detail of every conversation you have, so it can be helpful to write down what's important.
After having a few conversations, you can take some notes on the back of the business cards you've collected. That's another good reason to exchange business cards with others. Note what you talked about and any follow-up you want to do. Do this while the conversation is still fresh in your mind.
Remember — the purpose of a networking event is to connect with people in the future. Doing this extra step will make following up with them much easier.
5. Be confident
Don't be afraid to join in a conversation. There's nothing wrong with mingling with an existing group at a networking event and introducing yourself once there's a natural break in the conversation.
Most of the time, the people will be happy that you joined the conversation, as it gives them a chance to meet someone new and learn from you too.
6. Follow up with the people you meet
After the event, you'll want to follow up with the people you met that you'd like to stay in contact with. One of the best ways to do this is through email. However, instead of sending everyone you met the same email, personalize each one. You can do this by bringing up something that you talked about at the networking event.
If you'd like to meet with the person again, you can also use this as a chance to suggest a follow-up activity. For example, you can ask your new contact to meet up for an informational interview.
Ready to start networking?
Networking events are perfect for job seekers trying to kickstart the next phase of their careers.
No two job seekers are the same. So what makes someone else at ease at a networking event may not work for you. But the more opportunities you take to attend networking events, the more chances you'll have to open new doors and grow your professional network.
Ready to start networking? Join the Jobcase community now to connect with like-minded job seekers.
Comments
Ranchi Website

Follow
Make your next birthday unique and fun with personalized birthday cards paired with a handpicked happy birthday quotes and wishes from Feliz Cumpleaños to make that special someone's day extraordinary.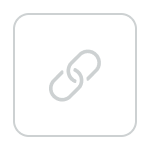 Ranchi Website

Follow
From in-depth Caption IG Aesthetic to unique aesthetic captions, here you'll find over 200+ of the best captions you can copy to enhance your content and make it stand out from the crowd. Read on if you're looking for inspiration for your next Instagram photo or reel!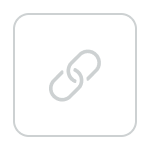 Philip Adams

Follow
Pham Hoai

Follow
Through this article, I have learned more about this event. I've read through some articles but it's really not as detailed as yours. I appreciate the wordle in this article because it's a lot easier to understand than some of the rest of the articles I've read.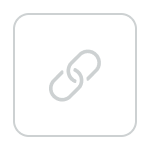 Sabreena Shah

Follow
I Am SEO Expert
How are you admin? This blog is related to networking events that is really amazing and informative in the online field. MrBeast Phone Number. Some people visited here and the blog review is very good. Thanks for sharing the information.I feel great about it and love studying more on this topic. It is extremely helpful for me. It is also important for me to follow additional advantages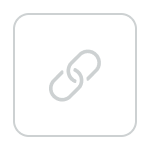 Kelvin Barnett

Follow
I have re-read this page many times because the information on this site is truly amazing. Thank you for sharing on this topic. Minecraft 1.16.40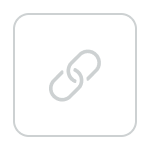 can dy

Follow
The information on this page has left me highly impressed. It reveals your distinct perspective on the issue snake game. I've bookmarked your blog and will return to read more stuff.
Debra Lee

Follow
Consider creating a business card if you do not already have one. A business card is a simple card that contains your contact information and occupation. octordle If you do not have a job, you can indicate your specialty or the job you would like to have.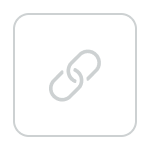 Phoebe Montrie

Follow
✨A Bartender Who Loves Helping Others!✨
Thanks for sharing all of these amazing tips! It's great to have step by step instructions on how to prepare and handle something that can seem overwhelming, like a large networking event!