We all make mistakes, but it's not too late! This topic is for those who do not want their past to impact their future. Discover jobs and advice on how to tell your story when a criminal record is scaring away recruiters.
Mark De La Cruz

Follow
over 6 months ago
A year and a 1/2 I was sleeping and a roommate came into my
Be the first one to answer
Cleveland Lyons

Follow
over 6 months ago
See all answers
John Nevis

Follow
Amazon Warehouse Associate at Amazon
Diana Ivery

Follow
Restaurant Banquets Set Up at The Big Eazy
Marcos Mancha

Follow
over 6 months ago
I am a felon with a CDL permit, I am 63 years old and need a job.
Ramon Trujillo

Follow
over 6 months ago
I have opinions and honest integrity related concerns ///
Be the first one to answer
Victor Lacourse

Follow
over 6 months ago
Retired born 1953 still movable temporary felony veteran 1971 1975 Marines honorable in Intervention drug free always will be
See all answers
Janice Reed

Follow
1 person found this answer helpful
Community Specialist
Eleana Bowman

Follow
Community Specialist
Hi @Michelle Scheller! There are a lot of great companies that provide great job opportunities as second changes. In addition to the resources shared above, it wouldn't hurt to either check out Dollar General's website or even calling and asking. Best of luck!
Kyle Washia

Follow
over 6 months ago
See all answers
Hans Mwangin

Follow
Ramon Garcia

Follow
Benjamin Hutto

Follow
over 6 months ago
I've had charges pending since covid began. Whenever a company does a background check they will not hire me. Are there any companies do not do background checks or who give people like me a chance?
See all answers
Veronica Jefferson

Follow
Founder Photographer at The Pisces Effect
Benjamin,
Unfortunately, no company will not conduct background checks for liability reasons. However, there are felon-friendly companies that do offer employment, but they vary.
I suggest you check out this list of companies: https://www.dioceseofjoliet.org/siteimages/peace/documents/Jail_and_Prison_Ministry/List_of_Felon_Friendly_Employers.pdf.
It's best if you contact the companies of interest and speak to their HR department to confirm what their hiring process is like for those with a criminal record.
---
Omission can be your enemy in life. I say this in regards to your offense, as it may be hurting you by omitting to it during the application process or background checks. A felony offense that exists on your record for years may have the benefit of not being indicated on a job application. There are criminal-friendly companies that do offer employment but acquiring employment within can be challenging.
For example, if your offense is over 10 years old and your state allows it, legally, you do not have to check the "yes" box regarding conviction. Especially for companies that may conduct a 5-7 or 5-10 year background check, as that conviction will not come up during a background check if the offense is over ten years old. There are many companies that offer employment to those with criminal records, but there are also companies that exercise bias behind closed doors, whether they offer employment to ex-criminals or not, it's the type of offense that they will look at.
This same thing applies to your criminal background. If your offense is old and/or has surpassed a time frame, it is completely legal to not specify that on your job applications.
When a person has been convicted of a felony, the length of time the felony will show up on the record depends on the state the felon lives in. In California, Colorado, Kansas, Maryland, Massachusetts, Montana, Nevada, New Hampshire, New York, Texas, and Washington, a felony will not show up on a record after seven years no matter what. In every other state, however, the information is present on the record forever. It all depends on how far back the requester (company) of the background check wants to go, but they are able to obtain information regarding any felony convictions during your entire lifetime. Most employers only go back 5-10 years on a background check, though. In your case, yours appear to be recent as you've mentioned "before COVID", so it will be challenging for you, for sure, but not impossible.
You can read more information regarding convictions here: https://www.privateeyesbackgroundchecks.com/does-a-felony-show-up-after-7-years/. Hopefully this insight may help you future job search.
Best.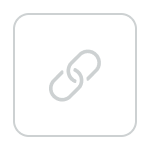 Gary Gray

Follow
over 6 months ago
Norman Hinderliter

Follow
over 6 months ago
I ask since, for purely medical reasons, and under the supervision of a doctor, I do take "controlled substances", which do include a variety of substances, which would "light up" any drug test, labelling me as a "drug addict". How, under these circumstances, do I respond for demands for drug testing?
See all answers
Florence Pearson

Follow
Get a letter from your dr stating what med you take.
Wayne Hembree

Follow
Look as long as ur meds isnt impairing your ability to perform your job duties, make sure ur meds are documented with human resource manager... N ur not fucking shit up... Nothing they can do. Or have ur doctor give u something non narcotic.