Amber McFall

Follow
1 person found this answer helpful
Assembly Line Worker at Rei
Call your local state representatives office or go to your local unemployment office 😁👍
Mark Bauman

Follow
yes, reach out to your state senator or representative
T Jones

Follow
I contacted Senator Kaine's office and they were able to get someone from VA unemployment to reach out to me. Go online to his website and request assistance. It might take several weeks but he helped and I'm forever grateful.
Tia Simmons

Follow
Hello world.!
My man was waiting on his for 30 something weeks called the govenor and got 13000 2 days later
Tia Simmons

Follow
Hello world.!
Lilly Noriega

Follow
Thank you guys for your help, I did a phone appointment on Virginia website and they scheduled in two weeks. Finally when I have my appointment they called me one hour and a half later of the time it was. They mentioned that I need to do the ID.me but they will send the email. Of course, they didn't. I found out in another research the link to do it after I open my account. Follow you will find the email everybody needed to receive to share with VEC and receive the payments. (I am still waiting the 7 days period time) Gov2Go This message from Gov2Go on behalf of the Virginia Employment Commission (VEC) is to notify you that you are required to verify your identity to access your unemployment benefits.
VEC has partnered with ID.me, a federally certified digital identity provider, to perform a highly secure digital identity verification process for unemployment claimants.
Please follow these steps to verify your identity:
Visit https://hosted-pages.id.me/virginia-employment-commission Click on the green "Verify with ID.me" button to begin verification Follow the prompts to verify your identity Allow 5-7 business days for VEC to process your verification You must complete this verification process within 14 days of notification to be eligible for benefits. Your claim will be suspended until a successful verification is received and failure to complete this process may result in a denial of benefits.
ID.me is a trusted, secure service used by many government agencies and is available online 24 hours a day, 7 days a week. For more information and FAQs about ID.me, please visit help.id.me and/or watch this instructional video.
Thank you,
Virginia Employment Commission
Contact support@getgov2go.com for questions or assistance.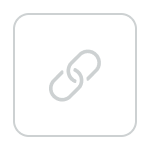 Ajay Kumar

Follow
Sonya Garcia

Follow
Administrative Assistant
Sorry to hear about all your problems with your unemployment you just need to file an appeal that was the only way I was able to talk to a real person they schedule u a phone appointment. Believe me I know the feeling I've been waiting to receive any type of help since August 2020, I finally talk to a judge n was approved by the end of that same week it's a process but I figured it couldn't hurt since I had been waiting anyway. Good Luck🍀
Josh Pittman

Follow
Yeah about two months ago they did a reevaluation or a monetary evaluation on peoples income you were supposed to either prove your income or send in your self employment papers even though you did it last year they wanted you to do it again in April they warned everybody that if it wasn't done their payments would stopOr you would have an overpayment if the payments continued some people did not hear the word and did not stay on top of their unemployment and they are sitting there not getting it now because of the simple piece of paper you have to stay on top of the unemployment and make sure you are aware of every issue and monetary thing that goes on logging into your page daily or even sometimes always a day it's money so it's very important especially it's money that you don't have to work for it so I would do as much as I could and stay on top of everything but usually when I call I am taking care of very promptly and I wait for them to call me back
Victoria Acosta

Follow
How can I solve this problem. I was getting unemployment from May 2020 to March 2021. In March I was told to pay back 6,052 for overpayment. How is this my fault, when I didn't know this was coming, why didn't they stop my fund. I need help..
Thank you
See all replies