Trending post
Denise Booker

Follow
Jennifer Young

Follow
2 people found this answer helpful
Community Specialist
Hi Denise, I think UPS employee benefits depend on the role. The Life at UPS has more information the earn and learn program and different jobs. Looks like you tagged 'CNA' on the post. Are you a CNA who is looking for a career change? If so, you might want to take a look at the Jobcase Resource Center to Explore New Job Options. I'd also encourage you to fill out your bio and work experience on your profile - the more we know about what you're looking for, the better the community can help with your career discovery. Hope this is helpful!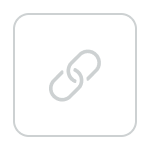 Steven Ransom

Follow
An exceptional professional who has over ten years of experience.
"What kind of benefits does UPS offer for their employees?" ~Denise Booker
UPS Part-Time Benefits
Medical care and hospitalization.
Behavioral health.
Pharmacy and prescription drugs.
Dental care. -Vision care.
Hearing care.
Employee Assistance Program (EAP)
UPS Part-Time Benefits | TeamstersCare 25
Employees by Benefit/Perk
Benefit/Perk. Employees.
401(k)
Paid Holidays / Vacation.
Paid Sick Leave.
Life Insurance/Disability.
Education/Training/Tuition/Certification Reimbursement.
Casual Dress/Atmosphere.
Company Pension Plan.
United Parcel Service (UPS), Inc. Benefits & Perks | PayScale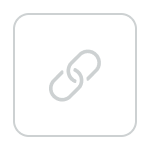 Nancy Trevizo

Follow
UPS has very good benefits.
Sharon Storey

Follow
Shayna Resnick

Follow
Paraprofessional at Wish Charter
Rswl Hyaty

Follow
من از این کار شما ناراضی هستم بگویید نمیخواهید بدست من برسه من را بازی میدهید راحت باشید من انصراف میدهم
Rswl Hyaty

Follow
سلام وقتی همش سرکاریه اینطور مردم را مسخره میکنید حالا هندوستان هم مرا به بازی گرفته