Trending post
Amy Robertson

Follow
Lpn Charge Nurse at Bishop Drumm
Debra Christal

Follow
1 person found this answer helpful
Verified Employer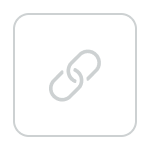 See all replies
Shayna Resnick

Follow
Paraprofessional at Wish Charter
Angel Wooton

Follow
Angel Wooton

Follow
Go to YouTube and type in apps that u make money on every day or transcribing jobs I know the medical field..u would get paid too dollar for medical tanscibing and it's a in demand field l.
Tania J.

Follow
It seems we have the opposite problem...I'm trying to get back into nursing after having been out for 5 years (since Oct 2015). It was the result of a moderate to severe TBI from a car accident though. Maybe we can switch roles, lol.
Kristina Murphy

Follow
I have worked over 20 years in Social Service field (Social Work). I went back to school to get a Masters of Science in Human Resources Certification online via Capella University with a perfect 4.0 GPA. If I can go back to school in my late 40ies, with my 1st experience online while earning a 4.0 GPA than so can anyone.
Also, I have within the last few years worked as a Healthcare Recruiter. I just started a new job as an Onboarding, Scheduling Specialist. I will also be an Office Manager for their new office site located in Omaha, NE for a Healthcare Staffing company. I wish you much success and luck in your next endeavor(s). Best Regards, Kristina
Laurie Dawley

Follow
Maybe consider going back to school to retrain or further your education? Also, I am doing the same as you after 21 years...and am looking into starting or buying a business with a small business loan, savings, etc. I understand your challenge!
William Ray

Follow
Seems like you want a break from busy congested buildings full of demanding people, employers, etc., maybe a State rest stop attendant cause it appears you are good around people but don't want the high demanding pressure. Researching family trees for folks ? Or like others stated, enjoy some time off and consider the next step.
Fernando Rodriguez

Follow
K. R.

Follow
UPS Driver Helper
What type of health care ? Take care of the animals sadley, they are the first to go... healthcare extends to our pets . You need to be more detailed in your post though.