Trending post
Swift hawk

Follow
High School Student
Don't take that question the wrong way, people! I ain't no drug addict or something like that, you know? I've never gotten in trouble with the police or anything, but I just want to get a heads up on this, please! Again, I'm cleaner (and always will be) than a shiny pearl under the deep blue sea. I got nothing to hide, I'm just wanting some advice. Do they poke needles into you when Walmart do drug tests? If so, should I tell them that I shake even at a glimpse of a needle (don't judge me for that, people! Yeah, I tremble just at the sight of a needle, so what? Got a problem with that? If so, comment, because I'd love to hear what you'd have to say)?
Yvonne Adams

Follow
4 people found this answer helpful
Customer Service Representative at Disatronic Medical
Just close your eyes and take the test. You are clean remember so there is nothing to worry about.
See all replies
Wendi Crawford

Follow
Cap Team at Walmart
Unless it's changed, it's urinalysis. So no needles just peeing in a cup.
Elizabeth Duff

Follow
Most drug tests require urine, so you have to pee in a cup.
Jill Zizzo

Follow
They usually only do a urine test they use a cup for that not a needle
Luis Hernandez

Follow
Personal Trainer//Fitness Instructor//Supplement Advocate//Security Specialist
No needles. Its a urine sample. So, unless you tremble when you pee, it shouldnt be problem
See all replies
Nick Yslas

Follow
It depends on what department you apply for and what position you applying for if you applying for a coustermer host also known as a greeter it falls under assit protection witch in case drug testing is required
See all replies
Aaron West

Follow
Yes they do drug tests and background checks but if you want job at Walmart just express your concern and if anyway possible they will accommodate you in the matter
Roger Dickman

Follow
Motivator, Counselor, Instructor
@Swift hawk Heya, if anything it would be a urinalyses, some companies do a hair follicle test but they're very expensive, not many companies use them
Nur Yunlu

Follow
Restaurant Worker / Designer / Marketing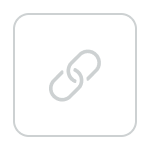 John Biddle

Follow
Internet Technology Specialist
Job Case you just sorted through all of the crazy comments and didn't remove this post? So what a fabulous idea that was, so let's just set up more and more of the amateur doctors that will show back up on here and post the insane comments? Seriously?