Trending post
Elyssa Duncan

Follow
Community Specialist
Here at Jobcase, we are working hard to help members navigate the uncertain waters that #Coronavirus has presented.
We want to know what you need to get through this tough time.
More resources?
More motivation?
More information about certain careers?
More Q&As?
Let us know!
Richard Burch

Follow
Vice President at Blittzed Marketing Solutions
I was doing Lyft making 900-1000 sometimes more got Covid and they deactivated me!!
Richard Burch

Follow
Vice President at Blittzed Marketing Solutions
Richard Moreno

Follow
Just lost my job feel real bad
Ford Simpson

Follow
Jack of all trades,.master of none
With the restaurants now takeout center's and many stores very lacking in products,what are the best foods to buy in these crazy times?
Mary Beth M.

Follow
Hi. I live in MS. When will the federal unemployment be sent for MS? I can't find that anywhere. Not even on the ms Dept of labor site
See all replies
Jermyn Harrell

Follow
Banquet Sever at Uptown Brown Catering
My last day of work was 3/25/20 with Aramark here in Houston TX and since the 26 of March I still can't get through to file unemployment as of yet, and just in a major accident on the 7 of March and now don't know how utilities and rent would get paid and I'm just barely hanging on!!!
See all replies
Daniel Henderson

Follow
Mover Laborer at Northridge Moving Systems Atlas
I need to get in with a big company so I can start a career, not just get a job. I'm really good at written word communication as opposed to spoken. I am proficient in that area as well, but moreso in written word. What types of jobs should I be looking for, and should I be going into physical locations to apply or do it all online?
See all replies
Jose Pena

Follow
Educator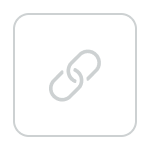 See all replies
Denise Javery

Follow
Director Of Human Resources at Leachgarner Richline Group Berkshire Hathaway Company
I keep getting job alerts for positions that require licenses that do not match my skill set. How do I refine search engine so I stop getting postings for engineering and registered nurse openings. Thank you
Chante Randle

Follow
Counselor at Brightway Adult Daycare Center
Best wishes to you. Just hang in there and don't give up.