Trending post
malik arif

Follow
malik arif

Follow
Subba Potru

Follow
PhD (3.8 GPA) with 30 years of experience. Looking for Engineering Manager.
Write a good resume and get a good training and apply. Truth always wins. That is what I continue to do. I worked from 1983 to 2006
Nur Yunlu

Follow
Restaurant Worker / Designer / Marketing
Check out the website where a former coca cola employee reviewed the company.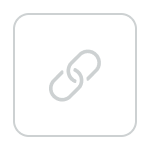 Kimberly Crane

Follow
Csr at Future Medicine Publishing Inc
I don't know as I haven't worked there.