4 tips to managing finances while unemployed
Last updated: May 27, 2023
Trending post
Elyssa Duncan

Follow
Community Specialist
When you're unemployed, it's easy to panic and feel like things are spiraling out of control. But, now is the time to take control of your finances and come up with an actionable plan to get you back on track! Here are some tips to help with money management while you're on the #jobsearch.
1. Apply for unemployment
If you have been laid off, the first thing you should do is apply for unemployment. Requirements vary from state to state, but you typically qualify for unemployment if:
You are #unemployed due to circumstances that were not your own fault
You meet your state's requirement for "base period" - meaning you have earned or worked a certain amount within a given time frame
Note: This varies, but in most states, it's the first four out of the last five completed calendar quarters prior to the time that your claim is filed
It's worth applying even if you don't think you qualify. Your state's unemployment site will also offer other resources and information that the state provides during this period of time. To learn more about your specific state's requirements, head to our Unemployment Resource Center, and select your location from the drop-down menu!
2. Review your budget
It can be time-consuming, but now is the time to review your expenses and try to reduce costs wherever possible. First thing you should do is identify your non-negotiable expenses. This includes basic living necessities such as shelter, food, healthcare and similar. List out these must-haves and their associated costs.
Next, eliminate all non-essential expenses. This can be as small as skipping your daily Starbucks run and making coffee at home, putting your Hulu/Netflix subscription on pause or as big as selling your vehicle. Try and adjust your monthly spending to be less than what you have coming in as income to avoid accumulating debt.
There are a lot of tools that can help you manage your monthly expenses and savings, such as:
3. Contact your creditors
Creditors are essentially anybody you owe money to. They can be credit card companies, student loan lenders, mortgage lenders, etc.
Call them up and see if you can make arrangements to reduce or delay payments until you are back on your feet. The best thing to do is be honest and direct, tell them the truth and explain you are willing to work out a plan. Deferment options will vary, but every bit helps!
4. Explore available programs and resources
There are several public assistance programs available to those who are out of work.
For more benefits, check out this article.
---
What are your thoughts?
When thinking about budgeting, what is the hardest non-essential thing for you to eliminate?!
Let us know below!
Comments
Jeanne Hertz

Follow
Sometimes, it is easier said than done. Two years ago, I had a dream about winning lottery. That time, I left my job, and began playing lottery. In the end, I won nothing and I was losing my savings.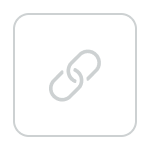 rles cha

Follow
Roy Wertz

Follow
Can you message me on my email your awsome
Roy Wertz

Follow
See all replies
Roy Wertz

Follow
See all replies
Ford Simpson

Follow
Jack of all trades,.master of none
Great information Elyssa, that would be helpful anytime in life. I always keep the Jobcase website available to all who made need help. You are helping many get back on their feet that you don't even know. You and your coworkers are tremendous, Ford
See all replies