Make $25 an hour doing the jobs you want
Last updated: December 1, 2023
Trending post
Lara Grant

Follow
Contributor
From household chores to office admin projects, there are tons of jobs that pay more than $25 an hour and allow you to do them on your own schedule.
You may even find some unique jobs you've never thought about!
How can you find them? That's usually the hard part, but that's where sites like TaskRabbit can help. TaskRabbit is a gig platform for odd jobs.
Search for local short-term and side jobs that fit your schedule and desired rate, or post what jobs you're willing to do and for how much. You keep 100% of whatever hourly rate you charge, and the only thing you're responsible for paying is the one-time initial $25 registration fee.
Plus, there's a one-hour minimum charge, so you'll always get your full hourly rate even if the project only takes 15 minutes. While average rates vary by city, here's a general outline of how much you can make doing certain tasks.
What is TaskRabbit?
TaskRabbit is an online service that matches gig workers to small, local jobs. People can ask for jobs or browse workers based on specific search terms. You can use the app or log in via your internet browser.
The company started in 2008, and the headquarters are in San Francisco. In 2017, Ikea bought TaskRabbit, but it still runs independently.
Common types of tasks include delivering furniture, making repairs, yard work, and cleaning.
Want to work as a freelancer and make extra cash on TaskRabbit? You can grow your customer base by providing excellent customer service and getting reviews.
You'll get an hourly wage that you agree to before you start each task.
Learn more about how TaskRabbit works.
What is gig work?
Gig workers are independent contractors. They work for on-demand companies such as TaskRabbit, Uber, DoorDash, and Grubhub. Depending on the location, gig workers may be responsible for paying their own taxes.
Gig workers can choose their own schedule, giving them the chance to work flexible hours. For example, a gig worker can work weekends or evenings and study during the day.
Gig workers do have to agree to the company's rules. However, they can work for more than one online platform at a time. Because they're independent contractors, they miss out on most benefits.
There can be competitive wages and bonuses for hard-working gig workers.
Jobs that pay $15 an hour
Earn $15 an hour doing everything from waiting in line to assembling furniture.
While you can charge more for this work, here are a few jobs that pay at least $15 an hour.
Delivery
If you have a car, then you can deliver pretty much anything.
While you're probably familiar with grocery and restaurant food delivery, you can also help deliver big pieces of furniture, pet food, coffee, and donation drop-offs.
You can even sign up to wait for items to be delivered.
Furniture assembly
Have an electric drill and know how to follow assembly instructions? Then you may want to sign up for assembly tasks.
If you're handy with tools and have the patience often needed to put furniture together, this is a great way to use your skills and earn extra cash.
Organization
Do you like organizing things? Then get paid for it!
From tidying cluttered garages and messy closets to classifying digital photos and clearing out email inboxes, there are many ways to help people get organized.
Waiting in line
Yes, you can get paid to stand in line. Whether it's for a restaurant, special event, or new product release, you can make a decent salary just by waiting.
As long as you don't mind standing on your feet, you can do this job. You can bring along your phone or a book and be entertained while you wait.
Jobs that pay $25 an hour
You can make $25 an hour doing tasks that are a bit more intensive than the $15 an hour jobs. These roles vary across a wide range of categories.
Event staffing
As events start picking up, these tasks are a great option for anyone with experience in food services or customer service.
Event staffing jobs range from setting up, greeting guests, cooking and serving food, bartending, playing music, and cleaning up.
Painting
If you have experience painting interiors or exteriors, this may be a good fit. Jobs can range from an accent wall to a three-story house.
If you have your own painting tools, such as a ladder, painter's tape, and plastic covering, it'll be beneficial.
Mounting
Customers seek out services for all types of mounting projects. From mounting TVs to shelves to lighting, there are a lot of things people need help hanging.
You can charge at least $25 an hour and more if you have experience.
Minor home repairs
Handypersons should check out the home repairs tasks for all types of odd jobs.
Typical home repair services include fixing door hinges, filling in holes in the drywall, putting weather-stripping around door frames, and caulking interiors.
Jobs that pay $50 an hour
Get paid $50 an hour doing something you're good at or are willing to learn how to do.
Here are a few job examples with this competitive hourly wage.
Carpentry and construction
Have you ever built something, or have you worked in construction? You can charge at least $50 an hour for carpentry and construction jobs.
Some examples of small building projects include building shelves, replacing rotten wood, and installing cabinets.
Heavy lifting
If you can lift heavy objects safely, there are lots of job opportunities for you.
From lifting heavy furniture from one room to another or taking boxes down some stairs to the curb, these tasks can earn you a high hourly rate.
Personal Assistant
Have experience as an office assistant? This is an ideal task for anyone who's tech-savvy because many of the tasks are things you've probably done before.
Typical projects include data entry, managing calendars, mailing packages, scanning documents, managing social media accounts, planning trips, and picking up laundry.
Yard work
Simple yard work jobs like lawn mowing will only pay about $15 an hour.
However, you can make $50 an hour doing advanced outdoor jobs like landscaping, deck restoration, and brush removal. The more experience and tools you have, the higher you can charge for your services.
Jobs that pay $75 an hour
These are generally higher-paying jobs, with Taskers making upwards of $75 an hour for their work.
Tasks that require experience and trade knowledge, or are in high demand, will pay the most.
Cleaning
Some Taskers can charge more than $75 an hour for their cleaning services.
From general house cleaning to deep cleaning (inside of ovens and scrubbing bathroom tiles), vacation rental cleaning, or cleaning a space after moving out, there are tons of tasks under the cleaning category.
Electrical help
If you're an electrician, this is a good way to find potential customers. This is one of the highest-paying jobs on TaskRabbit due to its necessary expertise.
Job examples include re-wiring homes, small repairs, and installing lights. If you're licensed and know how to use electrical equipment, be sure to put that in your profile.
Help moving
Moving companies can be quite expensive, so people often turn to TaskRabbit for help.
From packing and unpacking services to full-service moving, you can get involved for a hefty hourly rate.
Plumbing
Whether you're a plumber or just have the know-how for all things plumbing, you can be making $75 an hour or more.
Some examples of plumbing jobs include fixing leaky sinks, installing garbage disposals, snaking clogged drains, installing washers, and repairing dishwashers.
What do you need to be a gig worker?
If you want to work as a gig worker, you'll need excellent customer service skills. You'll get offered more tasks if you make customer satisfaction a priority.
Because it's an independent role, you'll need to be self-motivated if you want to make more than the minimum wage.
Most roles won't require a college degree, but it can look good on your profile.
If you have experience in a relevant field, it can also be beneficial. For example, if you want to do carpentry tasks, experience working as a construction laborer can help you do the job to a high standard.
Some tasks require transport, so a reliable vehicle, insurance, and driver's license will be needed.
You'll also need a smartphone with reliable internet to keep track of your tasks.
What other gig platforms can you use?
Are you looking for app-based gigs? If TaskRabbit isn't for you, there are other options.
You can use these apps to kick off a new career path or a side hustle to boost your income. Try these:
Getting a job that pays $25 an hour
You can get a flexible job that pays well when you sign up as a gig worker.
One popular on-demand service is TaskRabbit. You can connect to consumers who need help with everyday tasks.
If you're new to gig work, a job paying $15 an hour could be a good option. Delivery, furniture assembly, and organization are a few services you could offer.
$25 an hour jobs can include event staffing, painting, mounting, and minor home repairs.
Do you have experience in a specific field? Consider carpentry, administration, or yard work.
Do you want to make $75 an hour? Cleaning, electrical help, moving, and plumbing are all high-paying tasks.
If you want to move out of the gig economy and look for more secure work with additional benefits, try Jobcase. Companies in your area are hiring now; check out our job board. Visit our resource center for more articles like this one.
Comments
lucifer john

Follow
contract management refers to the management of contracts made with customers, vendors, partners, or employees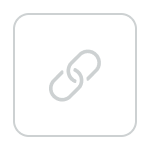 Frank Thomas

Follow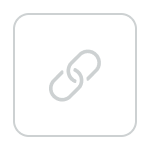 Jennifer Lawrence

Follow
If one is facing too many issues in doing their assignment then they must go for Law Assignment Help rather than wasting time on it, because greatassignementhelper.com can help them in many ways. Read More: Get an A+ with our Law Assignment Help. https://greatassignmenthelper.com/law-assignment-help/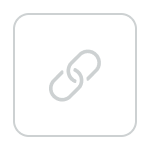 Ryan King

Follow
Janitorial Shopcleaner at Recon Auto Body
I'd take anything worth the money and time
Howard Bertrand

Follow
i have an Electrical licesense and would be interested in some smaller jobs. all done wiring house's done with steel mills auto plants and commercial buildings. garages would be about the biggest task i would be interested in. 28yrs experiance
Kathleen Gallo

Follow
Social Worker at Fountain House Inc
I could handle a remote position as a personal assistant. I've also been a law librarian and am VERY interested in a remote position as an online reference law librarian and believe I'd actually enjoy the work with its specific challenges and rewards.
james C

Follow
Customer Service Specialist at Fedex Office
Interested in anything about 20 an hr or more
Elisha Williamson

Follow
Material Handler at Manpower
See all replies
Tendai Nyakungu

Follow
Hie. I'm interested in working online