Hidden Jobcase features you need to know about
Last updated: May 27, 2023
Trending post
Elyssa Duncan

Follow
Community Specialist
Jobcase is so much more than a traditional job search platform. We're a community of like-minded individuals looking to support and help one another! While we are here to guide you through your job search, we also want you to remain an active part of the family throughout every phase of your career journey - from the search, to your first promotion and beyond!
To make sure Jobcasers have the BEST experience possible, we have a variety of features that offer unique ways to engage and interact with each other. Check out a few of Jobcase's best, and somewhat "hidden" features!
Mentions
One of our newly revamped functionalities is the ability to "mention" fellow Jobcase members in your posts or comments! When you mention someone, it will turn their name into a hyperlink that clicks directly to their profile. It will also send them a notification that you have tagged them.
To use this feature, insert the "@" symbol and begin typing the user's name. A list will populate and you'll be able to select the correct Jobcaser!
Groups
We have HUNDREDS of groups within the Jobcase community! The purpose of groups is to allow for members to have a place to discuss various niche topics. Click here and enter some keywords into the search bar. If you see a few groups that look interesting, click the link and you'll see a "Join group" button up top. If you don't see a group that fits your interests, create one and invite your friends. It's that easy!
Praises
Did you know that praises here on Jobcase can help you stand out against the competition and land a job? They're a great way to show potential employers a glimpse into your work ethic and character beyond your resume and cover letter. You can ask your friends, family members, co-workers, and fellow Jobcasers to praise you.
So, if you see a member that stands out, praise them! Simply click on their profile and you'll see two buttons: "give a praise" and "ask for a praise." These help encourage members and it shows them you appreciate their contributions!
Jobcase Resume
Your resume is a very important piece of your job application. It's the very first thing a potential employer will use to learn more about you and your qualifications. It provides the hiring manager with a quick snapshot of who you are and an overview of your prior work experience, education, and accomplishments. With all of this said, knowing how to properly craft a resume can be intimidating. But, we're here to help!
What many members don't know is that Jobcase has an easy to use resume generator. You can download a beautiful, formatted resume right from your Jobcase profile.
Here's how:
Fill out your profile completely! This includes your location, email, summary, work experience, traits, education, skills, etc.
Head to the "resume" tab just under your summary.
Click the "download" button below your resume preview.
Congrats! You now have a formatted, PDF resume that you can use to apply for jobs.
Ask a Question Tool
Another one of the amazing features we have on Jobcase is the ability to ask questions to other members. By asking a question, you are opening the discussion to millions of people across the country! We have members from many diverse backgrounds, so you'll be able to gain various unique perspectives and insights.
To begin, head to the community feed and click the "ask a question" prompt at the top of your page.
Hashtags
Many of us are used to seeing hashtags on various social media platforms, but not everyone knows their importance here on Jobcase! Hashtags help your post get categorized in a specific topic and gain visibility from fellow members. It also helps others who may click on the hashtag to discover, read, and comment on related content.
On Jobcase, there are two ways to add a hashtag:
You can create your own unique hashtag that is applicable to what you are writing about.
You can select them from the pre-populated list on the bottom of your post.
Remember to ONLY include hashtags that make the most sense, avoid adding them all! Too many hashtags in your Jobcase post will just confuse your reader and may make your look "spammy" :)
Formatted Text
You may notice that some posts have formatted text including bolded, italicized, or underlined text. Believe it or not, it's not magic… it's called "markdown," and it's easy to use. Here's a little cheat sheet:
-- To bold text, include two asterisks on each side of the word or phrase, with no spaces.
-- To italicize text, include one asterisk on each side of the word or phrase, with no spaces.
-- To underline text, include "< u >" before word or phrase, and "< / u>" after the word or phrase, with no spaces.
Check out what other Jobcase members had to say about Jobcase.
---
What tools/functionality would YOU like to see on Jobcase?? Comment below!
Comments
Show previous comments
Lee sara

Follow
That was very helpful, and I appreciate your teaching me. Your blog posts are top notch in every way. You made available for public consumption a blog entry that, albeit lengthy, was incredibly interesting and useful dordle
John Tyler

Follow
Arnold Devin

Follow
In retrospect, choosing to spend the last three years of my working life at Jobcase was the best choice I could have made for my career. Every day you go to work, pacman 30th anniversary you have the chance to further your career, collaborate with incredibly bright and considerate coworkers, and build a platform that is truly making a difference in the world.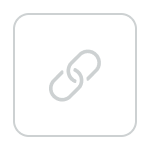 Lily Smith

Follow
Ellis Louis

Follow
Phoebe Montrie

Follow
✨A Bartender Who Loves Helping Others!✨
Wow! Thank you so much for sharing these tips @Elyssa Duncan! Even as a seasoned Jobcaser, I still learned some really useful new information! 💜
Reena B.

Follow
Administrative Assistant at Self Employed
Davies Logan

Follow
Wishing you the best of luck for all your blogging efforts.This is my first opportunity to chat this website. I found some interesting things and I will apply to the development of my blog. Link Building Service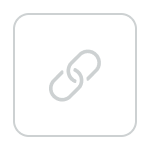 Steph Stephanie

Follow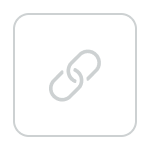 coalition strengthen

Follow
Yes that includes the Jobcase staff since no-one knows me at all. You mean well but I don't even refer to them while looking for a job,Ford quordle.