How to find out if you've been blacklisted from a company
Last updated: September 22, 2023
Trending post
Kai Dickerson

Follow
Community Specialist
If you're failing get a job offer after an enthusiastic and promising job interview, you may suspect that you have been flagged by a previous employer on their do not rehire list.
Why companies put prior employees on blacklists
Sometimes being flagged as do not rehire is due to misunderstandings between the employee and employer. Some common reasons are:
Leaving without giving two (full) weeks' notice
Unreliable attendance records, no call/no show events (especially during the two weeks notice period)
Poor performance or misconduct during employment period
Ways to check if you're on a blacklist
Hire a company to check what your references and prior employers are saying
There are services known as third-party reference checkers, that cost between $30 - $75 (depending on the level of service needed) that will return a written report on the inquiries. This professional service will call your references or prior employers, as if they are a company who is looking to hire you, and ask questions similar to what a hiring manager would ask.
One of the most important questions they will ask your reference or previous employer is whether or not you are are eligible for rehire? If the answer is no - you are not eligible for rehire, that is likely the reason you are not getting job offers.
Speak with your previous manager to find out if you're on the company's do not rehire list
Contact your last manager, tell them you believe you've been blacklisted and if that is the case, you are looking to understand the reason why this may have occurred. A misunderstanding may be surfaced that you may be able to resolve directly. If you are able to resolve the issue, ask if they would reconsider their stance on your 'do-not-rehire' status when prospective employers call about you. If they agree -- good work! If they don't agree -- you may want to consider removing this reference from your list.
Speak with the recruiting firms you have worked with
Recruiting firms can blacklist you. Ask the recruiter if you've done something to discourage them from recommending you for hire. If you're working with one or more recruiting firms, it's important to know that recruiters talk to each other.
Some examples of why recruiters put job seekers on blacklists
Cutting the recruiter out of the process: job seeker learns about an open position from the recruiter, but then the job seeker applies for the job directly with the employer
No shows for an interview: the recruiter arranges a job interview, but the job seeker doesn't show up
Changing acceptable job criteria: the recruiter helps the job seeker find and land a job that meets the job seekers acceptable job criteria, but the job seeker changes their mind regarding salary, location, etc.
Not staying in a job through the probational period: the recruiter helps place the job seeker in a role, but the job seeker leaves the job before the initial probation
Working with the competition at the same time: the job seeker works with two competing recruiting firms at the same time for the same or similar roles
Recruiters need to protect their reputations with clients companies, and generally will not recommend candidates who jeopardize their trust. If you land on a recruiter's blacklist, you can either seek another recruiting firm to work with, or consider completing the job hunt on your own.
---
Finding out you have been blacklisted with a company is a challenge, but is not a deal breaker.
More tips on managing a do not rehire flag 
Comments
Show previous comments
Katrina Lutz

Follow
Customer Service Rep at Hawaii Mainland Administrators
I've applied everywhere, and getting turned down. How do I find out if I have been black listed? Yet I have a two week notice, I left for personal reasons then my husband I got back together now I can't find a job. I have a Masters degree in business Administration.
Wendy Couch

Follow
I am pretty sure I have been blacklisted I have applied everywhere in the town I live in and multiple interviews and nothing.
Yesenia Santos

Follow
Homedepot at The Home Depot
I think I was black listed I worked for Homedepot almost 4 years 1st year everything was fine. I started getting sexually harassed by 2 different department supervisors, till one day one grabbed my breast. Long story short I had to physically go to the precinct and put a complaint cause Homedepot wanted to protect him, they told me their was no type of proof no one saw anything and there's no cameras in the cafeteria where it happened. I did closing shift so I took my break late. The detectives went 2 times to homedepot asking to speak to that pig & they denied he worked there. I had to screen shot a picture of the guy from Twitter with his apron on and took it to the detectives. These things take time so I was desperate homedepot made me feel like a worthless piece of 💩 so much for the orange family. Anyways I went on to Twitter asking for help without giving too much detail mind you I had another job I never said where cause I'm smarter than that. They had no other choice than to fire him, when I went back to work nothing was the same they were giving me more work than the full timers, all managers were giving me dirty looks, they made my life a living hell I'd say a nightmare. From loving my job I went to hating it with a passion thanks to the managers. They kept doing me dirty in every which way they could, the purpose was for me to get tired and leave I kept my cool and went in to do my job with my head held high cause I did absolutely nothing wrong. Till one day they hired a new girl to my department she I always thought she was there for that specific purpose, I couldn't no more and decided to leave. They made me sign a blank piece of paper that only said I (My Name) resign that's it, they proceeded to tell me that was to assure me to be able to either come back or work at any other homedepot. I have applied to the nearest 3 and Lowe's as well, target, Burlington for the last 3 years and nothing. That is pretty messed up and lame what was I suppose to do let the supervisor do as he pleased with me in order to keep and be unbothered with managers at my job???? You know how many woman and young ladies I saw get fired every time they complained they were being sexually harassed instead of firing the harasser. I will never understand how these companies get away with the in 2023 now I'm 44 and jobless for defending myself.
Donald Ezell

Follow
I'm believe I'm on the blacklist I've applied to 23 jobs and denied 23 times, but the recruiter is blaming the other company. Also my old boss is probably throwing me under the bus..
See all replies
Harold Ishoy

Follow
Industrial Radiographer at Seacast
How do you prove age discrimination?
Eleni KG

Follow
Dependable, Loyal, Ethical, Motivated, Diligent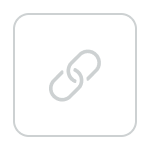 Teresa J. A.

Follow
My spouse's former employer that we took legal action against for age discrimination is now blacklisting them. Every near job hire is rejected after they check history. This one unethical company after 25 years of a spotless record is keeping them from getting hired.. Criminal.
See all replies
Fred Rock

Follow
So you need the job to pay for bills and get money yet the only way to find out if you have been listed is to pay money you don't have. Tells me it's rigged to keep the ants down.
See all replies
Lasonja Thomas

Follow
@Kai Dickerson Thank you for this article! Regardless of the comments, there are others out there questioning the validity of such a thing. Keep being great!
See all replies
Max Alberts

Follow
How on earth does any of this even APPLY in January, 2022? Kai Dickerson, do you live in the United States? Do you know there's a pandemic going on? When were these comments posted? What the hell is a "Community Specialist"? As the late Jacqueline Kennedy Onassis used to say, "Yoiks!"