1 person follows this.
Be the next to follow.
Christopher Scranton

Follow
over 6 months ago
Coding Training Event in East Boston for Youth, w/ Follow-on Opportunities
On Saturday, November 5th from 10am to 5pm, Resilient Coders and Maverick Landing Community Services (MLCS) will host a day-long hackathon at 31 Liverpool Street in East Boston.
Sign-up here: https://mavlanding.nubay.net//content/coding-hackathon-registration#overlay-context=
Professionals from the IT fields will be on hand to teach the basics of programming and coding. A select number of participants will be asked to join a 2-month bootcamp. Top performers in the bootcamp will be placed in a paid internship at the Resilient Lab, to work on real websites for private sector clients and, ultimately, securing a high-paid job as a website developer for a Fortune 500 company.
Eligible participants must be ages 18 to 27. Anyone who is interested can call Barbara at 617-569-7600 or email eastiecoders@gmail.com
Angela Miller

Follow
over 6 months ago
I recently received my Certificate as a Certified Coding Specialist and I am having a heck of a time finding employment. Most companies I have applied for want you to have experience. Im definitely not giving up I know someone will give me a chance! Any suggestions anyone please?!
Sophia McCarthy

Follow
over 6 months ago
I'm a soon to be graduate from UConn and looking at a 3.2 gpa by the time of graduation in marketing. So far I have had 1 job experience working at a jewelry store and 1 internship experience working for a web development company. I thought I was extremely employable due to being bilingual and all, but currently I'm having a really hard time landing a job in marketing so I'm looking into taking coding classes at my local community college. Is this a viable strategy? Or should I be sending my application out in mass? (I've only applied to about a dozen jobs so far but no one got back to me) Or alternatively, should I hunker down on a low paying job and work from the bottom?
Fred Goff

Follow
CEO and Founder of Jobcase
over 6 months ago
Donna Simonds

Follow
over 6 months ago
Hi my name is Donna. I'm looking to get into the field of coding. I would like to add that I"m taking a course through AAPC to take the A off the CPC certification after I take the board exam. Is that ok to add in the comments?
See all answers
Mariah Bliss

Follow
Founder
Hi TaSonya: Thanks for posting to Jobcase! I found a bunch of medical coding jobs near your location. Here's what I found: http://tinyurl.com/medicalcodinginSC If you see a job that looks interesting to you, just click the title and follow the instructions to apply. Best of luck!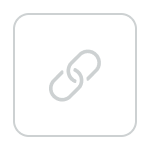 Sylvia Crosby

Follow
over 6 months ago
Recently relocated back to NYC, currently looking for full time employment in the health organization. Certified Medical office Assistant and Medical Billing and Coding.