Trending post
Dante Garcia

Follow
Cumberland Farms at Cumber Landfarms
d d

Follow
3 people found this answer helpful
yes a lot of companies do to see what you post and habits of the person. just reminder any thing you put on the web is open to anyone to see even companies and boss and the law.
Nur Yunlu

Follow
Restaurant Worker / Designer / Marketing
You can always turn off the public from seeing your social media. So, you don't have to worry about it.
James Fork

Follow
I am sure they do. I did when I was hiring people. For this matter I do not have Social Medial what so ever.
Kyle Caudill

Follow
Telecommunication Apprentice at Glenwood Electric
just change your privacy settings and even then, probably not.
Ahmed Younes

Follow
سابقآ عندما كنت أملك عملت راقيآ كان أصحاب الأعمال يتنافسون للحصول على خبراتي الكثيرة أما حاليآ فلا أحد منهم مهتم بخبراتي تلك ،فعلآ شيء غريب ...
Frank Mckissick

Follow
Owner Operator at Fm Enterprises
I like your answer! We are responsible and like to keep working at any age! I am 72 years old and I am still working full time! As long as your mind is sharp, and you are still in good health and strength by all means go for it! I prefer older workers myself because of their work ethic! If you will check around your area i am sure that you will find companies that will bve glad to have you either full time or part time! Keep the faith and don't ever give up! God speed and peace!
sy jones

Follow
hell no, if they like you they hire you, if they don't like you . it don't matter if you have qualification
Ahli Love

Follow
Protect Your #mentalhealth in the #workplace
Always remember, you are your brand. They can look wherever they want in order to make a decision. Usually, they're so desperate for people, it probably won't matter though.
Good luck to you.
Steven Ransom

Follow
A Helping Friend In Business
The short answer to the question is – no. A prospective employer cannot check your private internet history. Here's will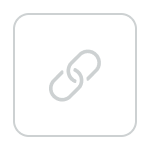 Heath Alva

Follow
Community Specialist
@Dante Garcia they most likely will not but there is always a chance that they will. I can't stress this enough but you will want to make sure that your online presence in social media is either private or professional. You want to protect your reputation online to ensure that it doesn't work against you for your work life. Good luck at Wendy's!
See all replies