Follow
9 people found this answer helpful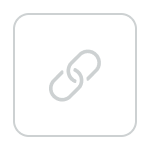 See all replies
Lanita Woods

Follow
William MacDonald

Follow
This is all a scam don't do it I went through it had the interview online the person couldn't even speak proper English when writing and then at the end they ask you to send them $100 gift card to activate the computer that you will be using then they will tell you all we needed 2 $100 gift cards. It was such a joke I couldn't believe I fell for it who is going to pay somebody almost $40 an hour for a data entry clerk position when the work is worth $15 per hour. Please don't fall for it!
Charles Perry

Follow
Typing accuracy and focus,is key to being Data entry!
Debra Brandenburg

Follow
Nur Yunlu

Follow
Restaurant Worker / Designer / Marketing
High school diploma.

1+ years experience in a relevant field.
Good command of English.
Excellent knowledge of MS Office Word and Excel.
Strong interpersonal and communication skills.
Ability to concentrate for lengthy periods and perform accurately with adequate speed.
Proficient touch typing skills.
orangzab khan

Follow
mustakim aulia

Follow
Truck Driver at Sakura Garden
the application is ready, what data must be input, please send via email the data that must be input, I am ready
Wilma Loyd

Follow
Tax Preparer at Jackson Hewitt
Typing skills at a fast pace
JAWAD ANSARI

Follow
Salesman at Medask Pharmacy
i am doing they job since 2015 so thats is my experiecnce
See all replies