Denice Scurto

Follow
Registered Nurse at Mercy Hospital Medical Center
Depend on your clinical experience and an open mind. Each hospital has their own procedures and policies. Be willing to listen and perhaps adapt to theirs.
JoDee Hunter

Follow
Epic Analyst I at Salem Hospital
Nurses gain some clinical experience during their education. They then sit for their licensing exam and once they pass this exam (their "boards"), they are considered a registered nurse. Most RNs will find a job accepting new graduate nurses. Some organizations offer programs specifically designed for new grad RNs. First step, get into nursing school. Experience will come.
maria gomez

Follow
Registered Nurse at West Florida Hospital
After you get your license, none, you will get your experience on the job.
Steven Ransom

Follow
A Helping Friend In Business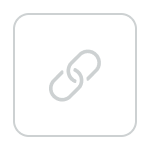 Cherish Lang-Click

Follow
You need the education and licensure. If you have that already then try applying anywhere with the specialty you're interested in. Many nurses I know started in hospice care to gain experience. Good luck!