Trending post
Anna Bellido

Follow
Hard worker looking to learn!
My friend and I both went and applied for the same job. Well come to find out she LIED on her resume! She gave herself all this experience on the resume she has never had, and the job didn't bother to check. I know because she showed me her resume right before and she thought it was funny. I obviously didn't. When the job told me I wasn't hired and that they were moving forward with a more "qualified applicant" I wanted to scream because I actually have more experience than her!!! Ugh, I am so frustrated!! What should I do? Is it better to have more experience even if it's fake?!
John Spain

Follow
Self-Employed Marketing Manager
It is the person who always does a little bit more than is required-puts forth additional effort-that is going to move ahead. Get into the habit of using your creative imagination, and make you an idea person.
Quentin Willis

Follow
Don't hate just move on forward with your life
AyeSarita Reveles~Orantes

Follow
Torrance
That happens more than you know... But it's all right cause when the time comes for the person to actually produce the labor results , the person claimed to have experience and doesn't,. , The person will fail and won't be able to produce the result nor keep up with demand s for the person uneducated towards the experience they claim .. and that truth always comes to light
Raymond Paul

Follow
Deputy Director at The Pentagon
Honesty is the best policy. Luck be the lady and chances go around. Hold your head up high and let your tears and pride hangout to dry. As long as you keep trying there was no lost
Connie Murk

Follow
Accounting, Retaii Sales Management
I have known people to lie on their resume. Sad thing is once they're hired and actually can't do the job the company pays the price for not doing their job and checking more thoroughly.
donald sullivan

Follow
Asphalt Plant Opeeator at Customcrushes Stone
lie on resume lot of ppl do to get foot in the door
Vickie Morrison

Follow
Cashier at Wal Mart
Cynthia Okonkwo

Follow
Human Resources Professional
Hello Anna, trust me that in the long run, the lie will not pay off. Most jobs don't allow a lengthy learning curve these days before they expect to see contributions. So her lack of experience will surface. in addition, she will always have to look over her shoulder because she doesn't know when her new employer might find her out. I can't understand why employers don't verify employment more often. They could save themselves a whole lot of heartache. Also, I would recommend that you reevaluate your friendship with her. If she is unethical in her professional life, I would wonder how ethical is she in personal interactions as well. She may not value friendship the same as you do. Feel free to check out my blog post, "Five Ways to Explain an Employment Gap" at https://nnamtique.com/six-ways-to-support-appropriate-employer-sponsored-holiday-party-etiquette-and-safety/ on explaining an employment gap and the importance of being honest.Typically, when an employer learns that their employee was dishonest during the selection process, they can take disciplinary action, whether 1 week or 5 years after you are hired. Even if they decide to not terminate the employee, their credibility with the employer will be shot. Success to you in your job search.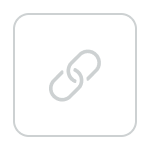 Melinda Lawremce

Follow
Director Of First Impressions at Gainesville Housing Authority
The lie will come to the light. Just pray for your friend when it does
R Hill

Follow
Contractor at Aerotek Staffing
Don't worry about it... That's only one job...A lot of resumes are embellished! The lack of knowledge will come to light...But sometimes they can fake it until they make it.. Remember resumes are to get you an interview...You have to do the work to keep the job...
See all replies