Trending post
Michelle Venning

Follow
Police Communications Technician at Nypd
Normally I give others on this board advice but I am faced with a dilemma and need to act fast. Recently I learned I was denied reasonable accommodation and unfit for my job title. I am on the verge of getting a new title to add insult to injury it is a low level position. The dilemma is that I was accommodated in my current position for 12 years without an issue sometime last year I received a phone call from my eeo office on my job stating I exceed to my reasonable accommodation requests. I am now forced to go on interviews which I am being denied or not chosen for position without valid reason, my union is not helpful Infact, my union representative tells me I am lucky they are working with me because I could face termination if I don't cooperate well I feel my back is to the wall however I decided it was time to seek legal advice and hopefully they can help.
William Jenkins

Follow
Quality Engineer at Connecticut Tool Manufacturing Llc
JACALYN Taylor

Follow
Breakfast Cook at Holiday Inn Express
I had this happen to me after surgery. I almost killed myself doing a job with no help for 4 years. I finally got surgery. FIND A NEW JOB. I AM GOING THROUGH THIS TOO. THOSE GUYS WHO ARE TREATING U BAD SUCK.
Rafael Rozas

Follow
Senior Security Analyst
Like everyone is saying. Contact the EEOC because by law they are suppose provide reasonable accommodations. You can also contact a lawyer that deals with work related issues.
Arnaldo M

Follow
SGT
Make an appointment online with the EEOC, they will help you and, if you do have a good case of discrimination that they can help, guess what, you won't need to pay for a lawyer.
Angela Battle

Follow
Senior Executive Assistant
I agree with Helen B, but in this Administration no one anything is following rules, regulations or policies. I advise to also because you stated #ResonableAccommodations to look over the Americans Disability Act, and Association. Know your rights. HR is not your friend, they are for the Agency, Company, Department, etc. They seem friendly, but not helpful; their job is to support this mission of the agency and it Supervisors.
I hope, all works in your favor. My agency was in a DEMO Pay Plan so representation of any kind was not available. But, they will offer Employee Assistance Prgrams to you BUT they are not able to give advice, help in any way or guide YOU.
See all replies
helen b

Follow
Hr Generalist at Human Resources Generalist
They can change your job title however you pay is supposed to remain the same.
Michelle Venning

Follow
Police Communications Technician at Nypd
Good news everyone a discrimination charge was filed against my employer. The federal eeoc in my state found 3 violations that my employer committed against me.
Randy Lancaster

Follow
Lancaster Masonry at Lancaster Masonry
I would sue their freaking ass
sam wong

Follow
Account Receivables Manager at Motiva Enterprises Llc
Here is information I have received that may have work from home opportunity suiting your need. Concentrix is now #hiring full & part time Work From Home Customer Service Representatives https://jobs.concentrix.com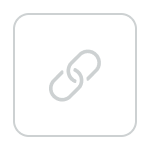 See all replies
sam wong

Follow
Account Receivables Manager at Motiva Enterprises Llc
Before consulting with lawyer and potentially take legal action, my advice to you is to be smart. What does it mean? Collect emails, voicemail, any evidence, get the facts straight as well, to make a case. This is how lawyer typically can help you if you have done your homework and do not waste any time. You did not share the details and I understand. My advice to you is that you need to read the objective and mission statements of EEOC, and how your accommodation fit into such. Lawyer often time file a lawsuit against agency or company when the action does not correspond to mission statements. Furthermore, before they have decided to move you to a different position, does the company provide you with any options and alternatives. What do you want from the company if your employer is willing to settle? These are things that are important and not overlook before resolving your dilemma. Good luck! Please keep us posted. Sam