Trending post
Barbara McKinley

Follow
I am new to jobcase. I am trying to find something I can do virtually. My social security doesn't cover all my bills so I need to find a job that I can do. Can I get help here to work with the In Home Testing Career?
Robert Saxby

Follow
Shipping Receiving And Warehouse Clerk at Riverbed Xirrus Riverbed Purchase Xirrus In 2017
Todd Wilkinson

Follow
Full time smartass I've been employee of the month twice
Are Disability checks offten don't cover our bills and we are having to find work just so we can live but question when we do by SSI if we do find something sometimes our checks are taken and it makes it even harder just added on stress we don't need and offten told no ur not allow to work witch make living for us harder and we have to run to family and friends for help making feel like crap for asking trust me I've had to do it many times I don't know about u but I feel low when having to ask for help make people wonder if we can really make it on our own try for the work ticket or even find a job that pays under the table but those don't pay very much bc with under the table job u pretty much have to take whatever they give u and that sucks bc people alot of times take advantage of that I live on my disability and hardly make it that's why I'm here bc I Kno it's hard living with a disability u should get the work ticket SSI won't hound u and bills get paid and less stress on u and that's what is about we have enough baggage stress just make it heavier
JL Steading

Follow
Na at Na
Virtual Recruiter Start the New Year off with a career you can love! Seeking an energetic professional to work part-time or full-time in a virtual capacity assisting us with recruiting and supporting professional sales agents across the United States and Canada. *Non-Sales - This is a non-sales role assisting in recruiting and supporting sales professionals *Completely Virtual - Our cloud based system allows you to work from your own home. For detailed information on our company and this non-sales virtual opportunity please apply directly here: https://appteam.hrmccareers.com/279689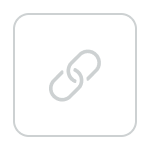 jackie kohler

Follow
Business Professional
Only because you said that about social security, I hope that I don't offend you. RetirementJobs.com is a website for people over 50. Good Luck!!
Cynthia June Luciene

Follow
Freelancer
A lot of people here on Jobcase have posted about being scammed by various "work at home" opportunities online. Be careful about the ones who say you've been hired as a mystery shopper... Those are the most prevalent ones right now, and the most dangerous for someone who is desperate to earn some money. If any company sends you a check or money order (even if it's a United States Postal money order that looks legit!) for a large amount (around $2000) don't believe anything they say and definitely don't deposit the check or m.o. in your bank account! It is most likely forged, counterfeited, or the bank account the check is drawn on is closed. Depositing something from these predators will only drain your bank account and leave you off worse than ever. Good luck to you, I hope you find exactly what you need to make your life better.
Mariah Bliss

Follow
Founder
Hi Barbara: Welcome to Jobcase! There are definitely a lot of WFH jobs out there - just remember to approach with caution, since a lot of scammers tend to take advantage of people using WFH jobs. In general, if anyone tries to interview you over Google Hangouts or sends you a paycheck without meeting you or you performing any work, that's a scam. I would check out virtual customer assistant jobs with Amazon.com., Apple, and even see if airlines are hiring for remote customer service reps. Hope this advice helps!