Trending post
Secret Someone

Follow
No, I'm not here looking for a pity party. I just want honest advice... I'd worked at a hotel years ago and they knew about my 'disorder' prior to hiring me. Yes, I told the manager during the interview about my epilepsy and he and others were nice and accepting of it. 😊 One day, I pulled a staff member aside and told her that I thought I had a seizure coming. Thankfully, she was very nice about it and helped me through it in the break room (away from customers). I guess I had bitten her and I still feel terrible about it. 😔 Yes, I've contacted her to apologize and she told me that it was alright because it's not something I can help. Anyways, my mother had picked me up from work that day very shortly after that had happened. When we had gotten back to her house, we decided to just relax, and maybe nap for a little bit. After a while, her house phone rings and I see the caller ID pop up on her TV saying 'Hilton Hotels'. Well, I thought they were just going to be kind and ask how I was doing or something along the lines of that. Nope! They told my mother I was a threat to the company and I was fired. No, they never contacted me about it! It was hurtful because I cannot control my epilepsy and they knew I've been dealing with it prior to hiring me. So, that entire ordeal has had me SO nervous for another job. Plus, I've been a wreck trying to find another business to hire someone like me, dealing with epilepsy. #advice #answers #Hilton #hotel #EmbassySuites #
Chelsea Miles

Follow
10 people found this answer helpful
Sue them 💯 that's soooo many laws they're breaking just in your story. Discrimination Wrongful termination, list goes on. Bring it to any lawyer, it's an "in the bag" case. (Maybe different if that other lady wanted to press charges or something, but she understood)
See all replies
Greg Belles

Follow
Remote Medic/HSE at Peartree Medical Safety Service
You cannot be fired for having epilepsy. The Americans with Disabilities Act (ADA) protects the employment of a qualified individual with a disability who can perform the essential functions of the job with or without reasonable accommodations.
See all replies
Jonny Stocking

Follow
Keep trying your meds that help. My wife has epilepsy and she struggled till sheanaged her mental health and epilepsy. Stay strong and it was wrong of them to do that.
Julie Floyd

Follow
I'm sorry that happened. It's terrible. I had a coworker who was also epileptic and we all loved her and worried for her because she did have a terrible epileptic attack and it was very scary. I wish you had the same work environment where people actually cared about you like a family member. I guess these big corporations can do whatever. However, I feel it's definitely discrimination. Good luck to you.

Follow
@Secret Someone, based on your logic here: " her (mother) house phone rings, and I (meaning her) see the caller ID pop up on her (mother) TV saying 'Hilton Hotels'. ...[...Well, I thought ...]... They told my mother I was a threat to the company and I was fired. No, they never contacted me about it."~ Holly Luther
You were contacted indirectly, and not directly. How is this you may be asking yourself; you give your mother's number as a contact (in case of emergency), and they reach out to her to inform you.
check with the EEOC Public Portal - Equal Employment Opportunity ...https://publicportal.eeoc.gov U.S. Equal Employment Opportunity Commission. Public Portal. Filing with EEOC. or the local office in your City or State.
Also, check out this source Epilepsy Foundation Good luck!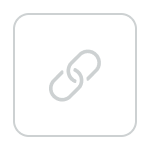 See all replies
Jennifer B

Follow
If I were you I would contact a lawyer for a free consultation because by law they can't terminate you for a known medical condition PERIOD!! Also they can't fire you through someone else they have to tell you either face to face or over the phone, they were out of line calling your mom and telling her that you were fired. I have seen a couple co workers go through the whole wrongful termination due to medical issues, now had you not told them about your condition you'd have a totally different situation, but because you were smart enough to make them aware of it and they hired you anyways you could be entitled to compensation for them wrongfully terminating your employment due to a medical condition. Seriously do not waste any more time before taking action or your window of opportunity will close and you will never have closure on this situation. Good luck to you and don't let them scare you out of finding a new job there are several jobs out there willing to hire you no matter if you have issues or not!! Keep your head up and you'll be just fine!! God bless you!
Joshua Crowder

Follow
Sued them or collect unemployment and sue
See all replies
Heather Cascio

Follow
Experienced server
That's discrimination and grounds for a wrongful termination lawsuit
Lisa Brown

Follow
Yep so illegal. Get a lawyer.
Malcolm Hawthonre

Follow
story seems so vague. if it is not short and simple than it is best to look for another job.
See all replies