Trending post

Follow
By telling the Recruiter what you can do for the company (all the possible skills that you feel confident about) and what you can do as far as Customer service, I think that could win over the Recruiter.
Mariah Bliss

Follow
Founder
Hi Shirley: Thanks for posting to Jobcase! I found a bunch of customer service rep positions near you. Click this link to see them all: http://bit.ly/1muYXbb If you want to search for anything else, here's how to perform a job search on Jobcase:
Double-click the Jobs button at the top of this page
Enter the type of job role you're looking for
Click the blue search button If you see something that looks interesting, just click View Job and follow the instructions to apply. Let us know how it works out for you!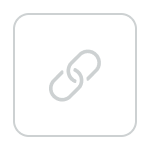 See all replies