Trending post
Bernie Hartt

Follow
Do you have any part-time administrative positions available in the Northshore area?
Marcus Jordan

Follow
Career Specialist at Jobcase
UPS has immediate job openings in East Boston, (Airport) if you can swing the commute. If interested, sign back into the UPS careers page and search using the East Boston, MA locations, apply, and book appointment with HR if your qualify. Also, if your interested in a career in logistics and distribution look into FedEx Ground opportunities in North Shore, MA locations (http://careers.van.fedex.com/)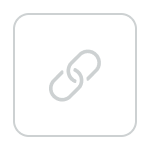 Alyssa Heiner

Follow
Opera Singer (Alyssa Koogler)
Hi Bernie, You can actually see the available jobs they have by going to the company page here on Jobcase! Just click their name in your post, then click the "Apply" tab. You'll see a list of jobs and can apply for any you're interested in.
After you submit your application, follow up within a couple days by calling to make sure they received it. Here is their number: 781-245-0412
Good luck!
See all replies