Trending post
Andre Simmons

Follow
Line Cook at Feast
I heard this is a new employment protection law and interested in which states have it and how does it work. Thanks
Cindy Huntington

Follow
Accounts Representative at Sac Finance
Even those with violent felonys (vehicular homicide....30 years ago) deserve a second chance. If you paid your debt to society, and don't get into loads of trouble after, you deserve to have a good job or a job you WANT!. I do feel that some crimes cannot be excused....crimes against children, adults, animals, women....some people cannot be productive citizens and may not deserve a second chance. Good luck to all. Peace.
GEORGIA FRANKLIN

Follow
Administrative Accounting
I think this is great. People have a right to earn a living. This is a no brained to me and should have never been an issue. If a person has served their time and want to reform and has the skill set to do better they should be able to do so without constant reconviction.
See all replies
Emma Carlton

Follow
Machinist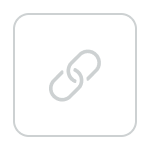 See all replies
Veronica Roberts

Follow
Customer Service
I live in New Jersey and it's been active over a year now. It prohibits the use of check-this-box questions on employment applications inquiring about an applicant's criminal history.
See all replies