Trending post
Ashley Wilson

Follow
Content Manager at Jobcase
As the new year approaches saying, "I am getting a job this year," is a GREAT way to get yourself in the zone, but it's important to make sure to follow through and create a plan! Ask yourself, how will I get there? Check out these 3 tips to help you succeed!
1- Set very specific goals in order to give yourself the chance to achieve them Remember there is nothing wrong with dreaming big, but be realistic! For example, set a number of jobs you want to apply to each day and then reach that goal.
2- Stay organized Applying to multiple positions at multiple companies? It's easy to get mixed up and lose track of when and where you even applied to! To avoid this from happening, keep yourself organized with an Excel spreadsheet. Be sure to add the company name, the date you applied, and any other critical information such as contact info. This will make [following up] (https://www.jobcase.com/conversations/3a2695c7-ced7-5bea-af4e-8789f758e97b) a breeze!
3- Remember to reward yourself Looking for a job is hard work, that's why it's important to give yourself a little reward every now and again. This can help you maintain your focus and also boost your motivation. Even as something as simple as saying, "I will apply to 10 jobs this morning and then allow myself to watch an episode of my favorite show" could be great. Find what works well for you!
Wishing you the best on your job search this 2018, it's almost here! Need some help? Ask a question or feel free to comment with your own tips that have worked great for you! Let's make this new year the best one yet.
Leo Thomas

Follow
See all replies
Robert Clark

Follow
Telecommunications Field Manager
Thanks for this. Have a happy New Year everyone!
See all replies
Lenin Pina

Follow
Community Specialist
Excellent advice Ashley! I would also encourage job seekers to find local career resource centers and participate in job hunting and career building workshops to either build better job search tools (resumes, cover letters, interviews, etc.) or learn new skills (job readiness, transitioning careers, apprenticeships, etc.). Visit the CareerOneStop.org webpage to learn more about the Career Resource Centers of America services.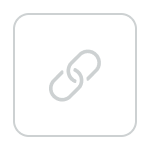 See all replies