Trending post
Jacob Melnick

Follow
Owner Operator Ceo at Acquaviva International
I've looked up headhunters, talent management companies and staffing agencies. I went into Philadelphia dressed to impress hoping to talk to someone who could help me find a job that was a perfect match for me and the company. Three agencies looked at me like I was crazy. I said right off the bat that I didn't have an appointment, but would like to schedule one. I also had copies of my resume. All three told me that they don't do appointments. They had no idea what my background or qualifications were. So it wasn't them brushing me off. They just don't do that. I thought about going to a few more, but threw in the towel and figured I would go home and sign up for indeed, careerbuilder, etc. so far I'm shifting through a lot of crap. Getting calls for jobs in areas I'm not looking to work (outside of Philadelphia), a lot of at home jobs (which I wouldn't mind, but I've checked most of them out and reviews aren't pretty). I'm pretty humble and not looking to come in as a CEO, but at the same time I'm pretty smart, have owned my own successful businesses (two of which I sold and are still in business today) and have a lot of other experience, knowledge, creativity, resourcefulness, I've been an asset to every place I've ever worked. Always going above and beyond. If I could get an interview with a proper company, I know I would land the job. I've been a small business owner for a long time, so I have not had to look for work for a while. It's changed a lot and is a very daunting task. There has to be a better way. Any ideas anyone? Do headhunters still exist? Did I just happen to walk into three duds in Philadelphia? I'm going to research it now, but are there companies that actually meet with you in person to screen you and then know a few companies out there that would love to have me? I know there's a company out there for me. I will just have to keep at it and wait until I find a fit. Or maybe they find me. I've been routed to so many job sites that I'm not even sure how I got here or why I'm writing all of this. It sort of feels good to vent for a minute and get to say something to someone (maybe if anyone reads this). Anyone out there looking for a man of many talents who would work for yo with as much care as if I owned the company myself and who is a quick learner, problem solver, innovative and friendly, get in touch. I'd love to be part of something that I can help grow and succeed.
Matthew Ireland

Follow
Jobcase Contributor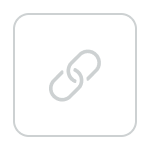 Christopher Scranton

Follow
Director of Nonprofit & Government Partnerships
Hi Jacob - sounds to me like you followed the #1 rule of job seeking, which is that everything eventually comes down to people and personal interaction. Do you think that maybe you arrived at the "in-person interaction" stage to early? These days, a lot of people would expect first to have some sort of interaction via phone or email, before doing an in-person talk. It actually helps other people to prepare their own minds for how they can help you. You can have the exact right approach, but just be putting a few steps in a less effective sequence. You might even post a dedicated question here about the best way to get started with headhunters - I think folks who know more than me could give you some great advice!
See all replies