Trending post
jarlenys Rodriguez Rivera

Follow
Havent Had One Yet at Havent Had One Yet
Janice Reed

Follow
Community Specialist
Hi Jarlenys! We have a great group for teens you can join [here] (https://www.jobcase.com/groups/770993f7-32bd-4228-b2d6-91f40b821c58)
I would first suggest checking with your local grocery stores, movie theaters, fast food restaurants, community programs, and retail stores such as Target. You can see if any of these places are hiring by applying in person or using the following steps:
1. Click on Jobs & Companies at the top of the page, or head over [here] (http://www.jobcase.com/jobs/search)
2. Enter a job into the search field where it says Job Title, Keywords, or Company. Your search for example could be for "cashier," "tutor," "server," etc. Think about what you want to do and type it in!
3. Add in your location by filling in your City and State OR zip code. Then click the magnifying glass to search.
4. Once the list is up, click on "View Job" of any you are interested in and then apply.
Here is a very helpful resource for [jobs for teens] (https://www.jobcase.com/conversations/890b8dc6-44e4-5213-939d-a277a1b82fa2) to check out as well.
I hope this helps, good luck!
Lenin Pina

Follow
Community Specialist
Happy Birthday jarlenys Rodriguez Rivera ! Panda Express is interviewing this week from July 18 - July 24. Click on the link below to schedule a job interview at a Panda Express location near you. Good Luck!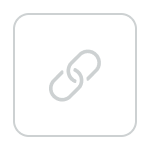 See all replies