Trending post
Michele Mira

Follow
Assistant Teacher at Greenwich Country Day School
How do I go about getting a job working with animals. Dogs and/or horses. I have been a teacher for over 20 years in a preschool.
Ashley Wilson

Follow
Content Manager at Jobcase
Hi Michele Mira here is a [great article] (https://www.trade-schools.net/ca/articles/jobs-with-animals.asp) you can check out with some suggestions for jobs you might like.
Then when you're ready you can search for them here on Jobcase : )
Follow these simple steps:
1. Click on Jobs & Companies at the top of the page, or head over [here] (http://www.jobcase.com/jobs/search)
2. Enter a job into the search field where it says Job Title, Keywords, or Company.
3. Add in your location by filling in your City and State OR zip code. Then click the magnifying glass to search.
4. Once the list is up, click on "View Job" of any you are interested in and then apply.
Good luck with your job search!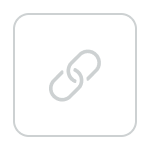 See all replies