Trending post
Rhonda Yates

Follow
Production Scheduler
Thing is, I really can't write a letter of recommendation for her in good conscience. Is there a good,generic way to word it? I hate that she has been out of work as long as she has. We were both let go in 2012, which means she has been unemployed for almost 5 years. I want to help her but if she gets back to her old tricks, I'm afraid that company will wonder what on Earth I was thinking!
Mary Brunmeier

Follow
Thing is, she's got nerve referring you before asking if it was okay with you especially after 5 years. Who knows maybe she has been working and has run out of references. Do what you think is best
rachael ramos

Follow
Cashier at None
I would avoid it. If she gets back to her old ways......then you will be like what the French toast! You don't want to worry about that.
Veronica Jefferson

Follow
Founder Photographer at The Pisces Effect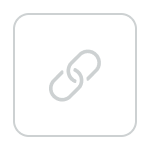 See all replies
Christy Hodge

Follow
Appointment Setter
Hi Rhonda! I can tell you that stuff happens sometimes to everyone, even your old coworker, and people do change. For the first 10 years of my work life I never missed a day, always had my bases covered and finished deadlines and quotas ahead of time. One day that all changed and it was out of my control. An outsider looking in at me would certainly see me as a flake, maybe even incompetent and might even have seemed combative. None of it true, but you see where I'm going with this. That is who I was temporarily at that very short time in my life, but it was never who I really was. Due to circumstances out of my control I also had to quit without notice and did not have employment lined up either. (Something I would never do) I had so much trouble finding a job after that because that short period seemed to cancel out all the good I had done beforehand. Luckily I did find people to write recommendation for me and eventually things leveled out and returned to normal. People change, stuff happens, and if it weren't for second chances we would all be in trouble. Just do it! Lol. Well.........this time. :)
Earl Bastian

Follow
point out the good things you know about her and how it would be a good fit for the position. I did this for a person that I supervised.
See all replies
Charles McLean lll.

Follow
As I see it, your name goes on the bottom of that recommendation. That to me means that the person who I would be recommending represents me, and how I feel about their work ethics. If I can't do that in good conscience then I wouldn't commit to doing it.
stephanie Bone

Follow
Food And Beverage Manager at Pch Hotel
After reading some of your responses below to the others that have given amazing advice, I personally, when I do not feel comfortable I politely tell them I don't feel comfortable doing so. I always apologize but I do not want my reputation damaged because of one bad referral. It only take one bad experience and a million positive ones to make someone for get that one encounter. I feel whatever your gut it telling you to do is probably the right thing to do.
See all replies
marcelle simpson

Follow
Quality Technician at Pacesetter Steel Service
Be very careful,based on your posting and past experience with her. As the individual developing my own business I wouldn't recommend a good reference letter to give her. Reason based on the past she wasn't reliable now she may have changed now. Which may put her in a reparable state but however that does not erase The experience you had with her that was not Creditable. Your name and reputation as a reference is just as important as her credibility. She has to understand that; if she's mature she cannot be upset with you.She has to prove herself worthy in character before you give her any good reference. Co-worker or no co-worker always stay true to yourself follow your heart.God bless you on your journey.
Balwinder Grewal

Follow
Rhonda,
Some times are really testing, not checking only your abilities but concerns too.You are concerned about the employer who is going to higher your friend n surroundings as well..But just on human grounds give her a chance..To live n take advantage of life..If she won't change it will be bad on her part but you will be still ok..But there is other side of coin too..People are not bad always, they have to be like this n they do change..So give her a chance n doing that you r still ok..I think it's not anything like you are pledging yourself..Just recommend her name as for a fresh start for a totally new hard working,sincere,punctual person...Leave rest on her..I hope it will be good for everyone..When you r doing good never worry about the results, cos a good intention always brightens you for better..Any darkness can not hide light...It has its entity..World prevails because of good people ...Just do good n find good..
Di Anne Miller Garza

Follow
Executive Assistant
If you want to help her, just say that you understand Ms. Previous Co-Worker is applying for employment with their company/organization and you worked at the same company for a number of years (state year.) State that you remember her as a team player with a pleasant attitude and great spirit. That while you don't know the position for which she is applying, you feel she would be a positive addition to any organization.
In this way, they can hire her and allow her the 90 day probationary period that all employers provide. And, you don't have to misrepresent her or the circumstances but at least give her the benefit of the doubt. GoI'd luck, my friend...
See all replies