Trending post
MassHire Downtown Boston

Follow
Meet the recruitment team for the animal care technician department! Learn what makes their team so extraordinary!
Boston Children's Hospital serves families from all over the world who are in need of expert medical services for their child who may be battling a life threatening illness.
The Animal Care Technician responsibly supports research.
The Animal Care Technician provides the basic daily care and husbandry of laboratory animals housed in a research environment, in accordance with all applicable laws and regulatory guidelines.
Boston Children's Hospital offers its employees excellent benefits like tuition reimbursement, MBTA discounts, medical, dental, and vision insurance, and much more. Learning and growing is encouraged.
Professional attire is expected. Bring copies of your resume.
Research the Animal Care Technician position at Boston Children's Hospital http://www.childrenshospital.org/career-opportunities | Search for "Animal Technician".
Registration is Required: http://bit.ly/BCHAnimalCareTechJAN22
Laura Myers

Follow
Data Collector at Westat
It's research! This is how diseases are eradicated. Now everyone likes cures...
Lawrence Beerbower

Follow
reset Team associate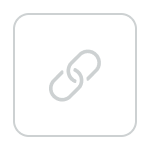 Teresa Powell

Follow
Data Collector at Westat Research Company
shana slaton

Follow
Customer Service Representative at Frescos
I've had an massive bull dog as well as an tea cup that my family found at different times of the pervious years and I took them in to care for them... They had ticks and fleas which I picked from them, from head to toe, I've grown to care for dogs after then, I didn't know that they live as babies, which I have had the opportunity to care them as one. I am just interested in the profession
Lori K. Casey

Follow
Homemaker
This position is in Boston, Massachusetts?

Follow
This is absolutemy discusseding! I'm am totally against animal testing...get did of the animals...start testing with computers and get rid of these positions!!!
See all replies
shan chesnut

Follow
I don't approve of research on animals. This can be done on computers.
Xavier Hudgins

Follow
Maintenance Worker at Main Street
Thanks for the info. People who are into animals hopefully will apply here.
See all replies
Olivia Newman

Follow
Wow! Don't send me things like this those poor animals. Shame on you!
Rhonda Westmoreland

Follow
Cashier at Food Lion
Very interested I'm in Fortmill sc
See all replies