Top 12 work-from-home evening jobs
Last updated: May 28, 2023
Trending post
Eleana Bowman

Follow
Community Specialist
People seek work-from-home evening jobs for many reasons. Whether it's to have more freedom, more flexibility, or simply because you're the ultimate night owl, we've got you covered.
This article covers everything you need to know about remote evening jobs, including what they are, their benefits, and 12 work-from-home evening positions that are available right now.
What are work-from-home evening jobs?
A work-from-home evening job is a job that you perform outside the standard eight to four or nine to five work shifts. This means you'll either be working the evening shift or the night shift.
Evening jobs refer to work done between 4 PM and midnight, whereas night jobs refer to work done between midnight and 8 AM.
As long as you have a stable internet connection, a lot of remote evening work can be done on your own schedule from the comfort of your home office.
Benefits of working remote jobs
Here are some of the top benefits of working remotely:
Saves time and money
People who work remotely save a lot of money. Americans spend $2k–$5k on transportation each year. Since you'll be working from home, you won't have to worry about these transportation fees.
Plus, you also get to save money on parking fees, your wardrobe, bought-out work lunches, and more.
Creates healthier work-life balance
Remote work comes with flexible schedules, meaning that you'll finally have the time to run your errands without breaking out in a cold sweat.
Working remotely in the evening means that you'll be able to do whatever you want during the day, which will also give you more time to spend with your loved ones.
Provides location independence
Most remote workers get to work from anywhere in the world. This gives them maximum freedom to move to different cities or countries if they want to — all the while keeping their jobs.
As seen in the graph below, remote workers see their location independence as one of the top benefits of working remotely.
Best work-from-home evening jobs
Here's a list of the top 12 companies that are hiring remote evening employees right now:
1. ORC International
ORC International (also known as Engine Group) offers market research positions]() where you'll be responsible for carrying out telephone research interviews on behalf of Fortune 500 companies.
Their hours are flexible, meaning you can work in the evenings if you prefer to do so, but you can work mornings whenever you feel like picking up extra hours.
Click here to find ORC International job openings
2. Working Solutions
Working Solutions offers call and sales agent positions. The company would prefer it if you have previous call center experience and excellent communication skills. Be sure to include both your hard and soft skills in your resume when you apply.
It offers day and night shifts that pay an average of $15 per hour.
Click here to find Working Solutions job openings
3. Appen
At Appen, you can choose to do long-term or part-time work. The company just needs you to be able to commit to at least 20 hours per week.
You'll be responsible for performing several micro-tasks of varying natures whenever the company requires them.
Click here to find Appen job openings
4. VIPKid
If you love teaching children, you can get a job as a tutor at VIPKid. You'll be responsible for giving children one-on-one online tutoring on your own work schedule.
It offers competitive pay, and you can earn up to $22 per hour.
Click here to find VIPKid job openings
5. U-Haul
U-Haul offers remote customer service representative positions. You can work anytime from 4 AM. through to 5 PM. However, the hours are flexible, so you get to choose how long you work.
Since you'll be receiving many customer phone calls, you need a good headset for this position to offer an excellent customer experience.
Click here to find U-Haul job openings
6. ModSquad
ModSquad offers online jobs as moderators and social media agents. You get complete flexibility regarding location and time.
Your role will include moderating forums and social media activity, managing communities, and chatting to customers.
Click here to find ModSquad job openings
7. Textbroker
If you love writing, then you can get a job as a freelance writer at Textbroker. It has thousands of writing orders available worldwide every day, and you get to choose how much or little you write.
Your hours are completely flexible, and you get paid for your articles as soon as the clients accept them.
Click here to find Textbroker job openings
8. Proofreadingservices.com
Proofreadingservices.com offers full-time and part-time jobs as editors and proofreaders. Positions are for people from anywhere in the world, and you can work flexible hours.
It offers competitive pay that ranges from $19–$46 per hour.
Click here to find Proofreadingservices.com job openings
9. Rev
When you work for Rev, you can be a translator, transcriptionist, or captioner and can work from anywhere in the world at any time.
It pays you weekly via PayPal for all the projects that you complete. Say hello to unlimited earning potential!
Click here to find Rev job openings
10. Liveops
At Liveops, you can get a job as a [remote call center agent] (https://www.jobcase.com/articles/land-a-call-center-job), and you are free to set your own hours.
With this position, the company doesn't hire you. Rather, you become an independent contractor (self-employed), and it simply connects you with opportunities that suit your unique skills and availability.
Click here to find Liveops job openings
11. Scribie
Scribie offers transcriptionist positions that, again, provide complete time and location flexibility.
It pays $5–$25 per audio hour. As a benefit, it also offers career advancement opportunities as you can become a reviewer or proofreader if your performance is outstanding.
Click here to find Scribie job openings
12. Writersdomain.com
To be a writer at writersdomain.com, you need to have excellent writing and research skills, and your work needs to be 100% original at all times.
You make money based on the ratings you get for each article, with the standard three-star rating paying $15, while four and five-star ratings paying $17.50 per article.
Click here to find Writersdomain.com job openings
Apply for remote evening work so you can finally work at home
Now that you've seen the top 12 companies that offer work-from-home evening jobs, you can consider which position suits your needs best, write your resume, and start applying.
Discover the top three skills that you need to land a work-from-home job this year.
---
If none of the positions listed above sound like the ideal fit for you, have a look at the remote jobs that are currently available on Jobcase with new jobs constantly being added!
Comments
Show previous comments
Azai Fennell

Follow
CNA
Remote jobs from home how to apply
Dipal Patel

Follow
NinonSpeaks

Follow
Would like to try this out.
Leonard Delisle

Follow
Would love to get a work from home job. Please contact me and my resume is posted
Maria Maldonado

Follow
LOOKING FOR A PARTIME JOB AFTER 6PM TO MIDNIGHT
Joan Shaff

Follow
I am ready to work from home. contact me please
See all replies
Kristin Gorham

Follow
Looking for part time remote jobs. I'm interested
Judy Miller

Follow
Real Estate Agent Licensed at Resigned From Coldwell Banker
Call me as I am very interested. I have many years of sales experience and would like to submit my resume.
Alex Writer

Follow
This post was a lifesaver for me because I was seeking for some nighttime part-time work-from-home alternatives to augment my income as I wrote my essay https://writemyessay.ca/ The author has done a fantastic job of putting together a thorough list of employment possibilities that are ideal for folks who choose to work in the night. The descriptions were thorough and gave me all the details I required to choose which job to apply for in a well-informed manner. The website was simple to use, and the content was interesting and well-written. Anyone looking for legitimate work-from-home opportunities that won't conflict with their other obligations, like essay writing, should definitely check out this page.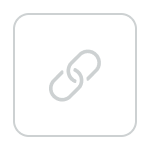 Cindy Demree

Follow
I'm very interested in work from home. Excellent customer service and care. I have experience in food service and retail sales. Farm and ranch and equine industry.