Unemployment benefits fraud: what to know
Last updated: May 28, 2023
Trending post
Elyssa Duncan

Follow
Community Specialist
Since the start of the Coronavirus pandemic in March 2020, unemployment rates and unemployment insurance claims have reached all-time highs.
With this increase of claims also comes an increase in fraudulent behavior and scams. Experts estimate that at least $89 billion in pandemic-related benefits have been stolen.
The rise of unemployment insurance (UI) fraud
Millions of false unemployment insurance claims have been filed in the United States over the last year. According to James Lee, chief operating officer at the Identity Theft Resource Center, criminals are exploiting outdated systems to gain personal information.
Many victims of UI-related fraud due to identity theft discover that their names were being used to steal benefits however, most didn't know until they became unemployed and couldn't file for unemployment themselves because a scammer had beat them to it. Others have received tax forms in the mail, confirming that they have filed an unemployment claim when in reality, they never filed.
A majority of these scams targeted the Pandemic Unemployment Assistance (PUA) program because, unlike typical state unemployment, PUA applicants do not need an employer to verify their employment status.
How do I know if I've been a victim of a UI scam?
Most victims are unaware that claims have been filed and benefits have been claimed using their identities. If you are suspicious, below are some warning signs that you've been a victim of unemployment identity fraud:
You received a 1099-G tax form but you did not apply for unemployment insurance in the last year.

Your employer notified you, while you are still employed, that they received a request for information about an unemployment claim in your name.

You received mail from a government or workforce agency about unemployment payment or claims when you did not apply for benefits. This could also include unexpected payments or debit cards.
What should I do if I am a victim of UI fraud?
The best thing you can do is act fast. If someone was able to file an unemployment claim under your name, you should assume they have access to personal information such as your social security number. Here are steps you should take immediately.
Report the potential identity theft to the state where it occurred.
Click here to find each individual states' online reporting forms. The state may require additional documentation to open an investigation. From there, they will review your case and make a determination. Please note, each state has different requirements and processes for investigating identity theft.

**Report the fraudulent activity to the U.S. Department of Justice's National Center for Disaster Fraud. **
In addition to reporting with the state, reporting with the National Center for Disaster Fraud can help stop future unemployment identity theft.

** Check your credit report for suspicious activity.**
You can request a free credit report through AnnualCreditReport.com for each of the three credit bureaus (Equifax, Experian, or Transunion) to look for any unusual activity to unauthorized lines of credit.

Change the passwords to your email, banking, tax, and other personal accounts.

---
Have you ever fallen victim to unemployment fraud? What steps did you take?
Comments
Show previous comments
Myaar pmedicare

Follow
If you're in a similar position where you've forgotten your MyAARPMedicare login account username and password, use the steps below to quickly recover your account's username and password. http://myaarpmedicares.xyz/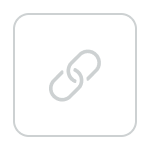 Great People

Follow
GreatPeopleMe login is also known as GreatPeople Meet Kroger login feed kroger com eschedule and is the official portal where Kroger employees can access data and information related to their employment. http://greatpeopleme.today/kroger-ess-schedule/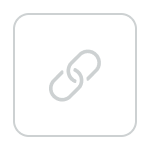 Sherry Deangelis

Follow
I'm. Curious if these 5th wheels I get orders from door dash to pick up food and the next order is a different name of business but the same 5th wheel I just left .I think there scamming over having more then one business to get money for self employed .
danii Medved

Follow
I have been waiting as an unemployed to end my all-time problems. Be aware of all the unconditional benefits of unemployment. As responsible citizens, we should report on such fraud to the U.S. Department of Justice.
I Get more benefits from the dollar general store by taking the guest satisfaction survey. Official Dollar General store survey portal https://dgcustomerfirst.blog/ and win a $100 gift card.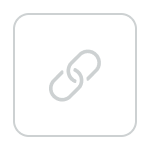 Megane Hilll

Follow
If you know someone is claiming unemployment benefits and shouldn't be, you can report this to the department using our fraud tip reporting form.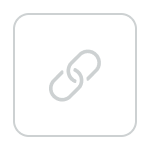 Debbie Lang

Follow
Office Manager at Vanjaria Management
You can't reach anyone on the phone and most of the time the connect won't work. They owe me benifits since January
Tracy Spencer

Follow
Office Asst at Foodlion
I filed on April 4 of last year ,I have yet to get the first dime
Sylvia Wiechmann

Follow
I am a low vision person and I use reciprocity agents and a blind / low vision app on the ADA computer and mobile phone for lots of intricate computer work. With the Covid 19 the Unemployment Office in any state should be hip with using visual apps such as zoom, skyping and atm cameras to know if you are defrauding or not. Also false ID are inside jobs by either hired felons or mental health advocates. Incredible that the mental health advocate can just take your whole life on a mental health credit card and commit you for assets see 18 USC 2340 A. And B. Also when one uses a passport to download you cannot be a felon or mental unless the judge is your father or relative. Also ID Tracker was designed by the Japanese who have honorific society and the Germans want it now to take their militia. KKK, and nazies off of the terrorism list and so on. On my phone it looks like a new person is transfering her unemployment to mine or scrambling it with mine or some else, then you put a cloud on the log in of CDLE and it can be seen by by any other entity that is interested in you! So there is a good article on the Nevadans dealing with this same situation. So the Claimant can be the Employer and the Unemployment Office can be the Mental Health Facility to fraud you as well!
Todd Hayes

Follow
I lost my job in Aug. 2020 and filed for unemployment in Sept. 2020. After about 10 weeks I got denied for benefits and couldn't even get the pandemic unemployment. In Jan. 2021 I was a victim of Tax Identity Theft. I had to file an affidavit with the IRS, an Identity Theft Report with The Federal Trade Commission and a Police Report with my local Police Dept. In March 2021 I find out someone used my information to get unemployment in California. Then a month later someone used my information to get unemployment in Indiana and Virginia. The big slap in the face is I got denied unemployment benefits here in Ohio where I live and work but these thieves use my information and get approved in 3 different states that I have never lived or worked in. Something is not right with this situation.
See all replies
Darryl Hartley

Follow
Call your local town council