How to write a resume with no college degree
Last updated: October 4, 2023
Trending post
Kai Dickerson

Follow
Community Specialist
Writing a powerful resume is a crucial part of the job application process - for any position. If you do not have a four-year degree, your resume should focus on three sections: your work experience, skills, and expertise. Many employers choose to focus on areas other than formal training, so it's crucial to make sure your resume highlights the other aspects of your professional self.
Writing a resume without a college degree doesn't have to be difficult. By focusing on your experience, skills, and expertise, you can create a powerful resume that will help you get the job you want. In this article we'll look at why it's important to write a resume and what you should be including.
Why is it important to write a resume without a degree?
There are many reasons writing a resume is important, regardless of the position you are applying for. A resume is your opportunity to make a good first impression on hiring managers. It helps you show recruiters why your skills match those required for the job.
If you do not have a college degree, your resume should focus on three main sections: your work experience, soft skills, and expertise. By focusing on these areas, you can create a powerful resume that will help you get the job you want.
Most job seekers write just one resume during their job search and use it for all the positions they apply for. However, this is not the most effective approach to writing a resume. Your resume should be tailored to each job you are applying for, highlighting the aspects of your professional self that are most relevant to that particular position.
In today's job market, prospective employers are looking for well-rounded applicants — those with skills and experience that can't be taught in a classroom. If you haven't been to college, don't worry. You've likely picked up many transferable skills from previous work experience, volunteer roles, or time spent caring for others.
A shocking 24% of hiring managers spend less than 30 seconds looking at a resume, so it's important your resume looks professional and is well-organized. Put your most relevant experience — that which best matches what the job needs — first. Use gaps between section of writing to make it easy to read.
What to include when writing your resume
When you're ready to write your resume, start with a strong opening statement summarizing your skills and experience. Writing a functional resume — which highlights your skills and experience rather than providing a chronological work history — might be a good option if you're changing careers or have gaps in your employment history.
Include completed or earned certificates, programs, and specialized training on your resume
If you have passed or successfully completed any program relevant to the job you are applying for, be sure to include it on your resume. Do not assume that the hiring manager, or more likely the Applicant Tracking System (ATS), will make the connection between your work history and your trained expertise.
Examples:
Apprenticeships

Emergency medical technician (EMT)

Medical billing and coding programs

Machinist licenses

Personal care licensure (barber, cosmetology, etc.)

Special driver's licenses and operating permits

Technical professional licenses

Teaching accreditations
Include your academic accomplishments on your resume
A high school diploma, GED, and vocational education should be included on your resume. If you are actively enrolled in any type of training program, you should indicate that on your resume. You can also include relevant online courses. Don't forget to add any extra-curricular activities and any special recognition or awards you may have earned.
List your work experience on your resume
Your work history shows potential employers what you've done, who you've worked for, and how long you were in the role. If you have a lot of work experience, you may want to list this first on your resume. Often, employers value skills and expertise as much as, if not more, than formal education.
If you have fewer than three jobs to reference, you should still include this information, but you may want to consider putting this section a little further down on the page. Remember that volunteer work counts as marketable work experience, too!
As you describe your duties and responsibilities at each job, use the same words the employer uses in the job posting when describing your experience. Try to include as many of those words as possible!
This will help your resume pass any applicant tracking system (ATS) the hiring manager is using. Many businesses now use ATS to help them screen resumes and candidates. Using relevant keywords from the job description flags to the system that you probably have the right skills and experience needed.
If your resume is one of the 75% that never gets seen by a human, you're missing out on an opportunity to tell your story and stand out from the competition.
To avoid having your resume lost in the ATS system, make sure to:
Use simple, common words and action verbs

Include a wide variety of skills

Include your most recent experience first

Use a clean, simple format

Check for spelling or grammar errors
Once you have a strong resume targeted to the specific job you are applying for, don't forget to back it up with a well-written cover letter. A well-written cover letter can be just as important as a strong resume, and it may be the first thing a potential employer sees. This doesn't have to be a lengthy document — a few paragraphs highlighting your most relevant skills and experience will do.
Finally, don't forget to proofread your resume and cover letter before submitting them. A simple spelling or grammar error can be enough to disqualify you from consideration for a job, so it's important to ensure everything is correct.
Highlight your skills and industry knowledge
When writing a resume without a degree, it is important to focus on your skills and attitude rather than formal training.
Be sure to focus on your accomplishments, not your job duties. This is your chance to show employers what you are capable of and how your skills match the job description. Try to highlight the skills and experience that make you the best candidate for the job.
Keep your resume updated
While writing a resume without a college degree can seem intimidating, there are many ways to make up for the lack of formal education. By focusing on your work experience, skills, and expertise, you can create a powerful resume that will help you get the job you want.
Be sure to check out resume samples if you struggle to update your resume or look through these job openings near you if you're ready to start a new career.
Comments
Adrienne Moen

Follow
I totally agree with all those tips although I would suggest you on reading some more info and get some facts checked!beside wikipedia there are a lot of great sites to get your facts checked,but after chatgpt got out a lot of people just got insanely lazy and stopped searching by themselves...so that resulted in some spamming of unchecked facts and so on...that's kind of sad that humanity uses the AI in this way,instead of learning from it they're using it to get over their laziness...Usually I check it on this amazing site https://assignmentbro.com/ie/assignment-writing-services as it's great for fact checking,new ideas and fresh thoughts to get in.I remember when I was trying to write a good resume without a college degree and actually it helped me ngl...A team of experts helped me and introduced me to a world of knowledge I didn't know existed!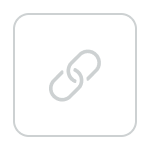 Volpa Faro

Follow
When applying to college or graduate school, recommendation letters can be a critical component of your application. However, writing effective recommendation letters can be time-consuming and stressful for the people who are writing them on your behalf. That's why I decided to use a professional writing service to help me secure high-quality letter of recommendation service for my graduate program application. One of the main advantages of using a professional writing service is that you can be confident that the letters you receive will be well-written and effective. The writers who work for these services are experienced in writing recommendation letters that highlight your strengths and accomplishments, and that are tailored to the specific program you're applying to.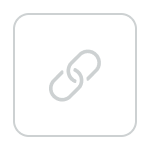 Todd Sisler

Follow
National Sales Manager at Omni Hotels Resorts
I have 30+ years of experience and now having to look for a new job due to COVID. How many years should I be including on my resume, and how do I address those companies that no longer exist due to buyouts or closures?
See all replies
James Troxell iii

Follow
I will believe it when I see it all I have heard is talk a lot of people can use the help like myself I work in food safety and production
Marte Congzon

Follow
My comment. is my. skill cook carving how to apply asap beacause no income thks mam &sir