The top 10 companies who offer health insurance to part-time employees
Last updated: October 4, 2023
Trending post
Eleana Bowman

Follow
Community Specialist
Are you struggling to find a part-time job that also offers health insurance? This is a more prominent problem than you may think. Many people are forced to work multiple jobs just to be able to afford basic healthcare costs. This can be a demanding and time-consuming process.
There are many reasons why you may be pursuing a part-time job with health insurance coverage. Perhaps you are a student who is only able to work part-time or a stay-at-home parent who needs to supplement your family's income.
No matter the reason, there are options available. This article will cover the facts on working a part-time job with health insurance and list the top 10 part-time jobs that offer this benefit.
What defines a part-time job?
The Fair Labor Standards Act has no guidelines set for part-time work. This means that each company can set its own standards for part-time employment. In general, part-time jobs are those that allow employees to work less than the number of hours considered full-time. On average, full-time jobs are those with around 40 hours per week.
The number of hours needed to be classified as part-time can differ based on the company, position, and state. For example, some retail stores may only consider employees working part-time if they work less than 32 hours per week, while others may only consider employees working part-time if they work less than 24 hours per week.
It's important to check with the company you're interested in to see their definition of part-time before applying for a position. In addition to the difference in hours between a full-time and part-time job, benefits packages are also often different. Part-time employees don't typically get access to the same benefits as full-time employees.
This often includes health insurance. While some companies do offer health benefits to part-time employees, many do not. There are also companies that only offer health insurance to those working a certain number of hours per week, such as 30 or more.
Additionally, the duties and responsibilities of a part-time worker may differ from those of a full-time worker. A part-time employee may be limited in the number of hours they can work, the tasks they can perform, and the number of days they can work. Be sure to consider all of the factors before taking a part-time job.
What is health insurance?
Before discussing part-time jobs with health insurance, it's important to understand what health insurance is and how it works. Health insurance is a specific insurance that helps cover the cost of medical care. This can include preventive care, such as vaccinations, as well as necessary treatments and surgeries.
There are many different types of health plans, and the plan you choose will affect the cost and coverage of your healthcare. Some plans may only cover certain types of care, while others may cover a wider range of services. It's important to look into the different types of plans available and find one that fits your needs and budget.
There are two main types of health insurance: private and public.
Private health insurance is provided by a private insurance company. This insurance is typically more expensive than public health insurance but may offer more coverage.
Public health insurance is insurance that the government provides. This insurance is less expensive than private health insurance but may also have more limited coverage.
Choosing a part-time job with health insurance is crucial for many people. Health insurance can be expensive; without it, you may have to pay for all of your medical care out of pocket. This can be a financial burden, particularly if you require extensive or ongoing medical care.
How COVID-19 affected Americans' health insurance
In early 2020, COVID-19 took the world by storm — resulting in millions of Americans leaving their jobs. Adults with children, elderly parents, and immunocompromised family members left their positions to protect their families' health.
Small business owners suffered greatly, and many establishments permanently closed due to a lack of income. Large companies were affected, as well — many of them needed to move their workers online or risk losing employees and profits.
Unfortunately, the pandemic also caused many Americans to lose their employment-based health insurance. To combat this, the government declared a public health emergency (PHE), which allowed states to receive extra funding for Medicaid.
The PHE stated that individual states were not permitted to discontinue health insurance for Medicaid holders. In addition, the PHE expanded coverage to individuals who would not typically qualify for Medicaid services.
However, as of May 11th, 2023, the PHE has come to an end — meaning states will begin reevaluating individuals' Medicaid coverage. This could leave millions of Americans without health insurance due to their ineligibility for re-enrollment.
And that's not all — an estimated 62% of Americans currently on Medicaid are not aware that their coverage could be discontinued following the end of the PHE. On top of that, only 29% report knowing what insurance options are available if they are deemed ineligible for Medicaid.
Therefore, obtaining a part-time job with health insurance is more important now than ever before. Luckily, there are some great companies that offer this — so you can find an excellent job with all the benefits you need.
Top reasons to work a part-time job
With the demands of school, extra activities, and social life, finding time for a full-time job can be difficult. That's where part-time jobs come in. Part-time jobs can offer the flexibility you need to balance work and life while still making some extra money. Some of the additional reasons one might choose to work a part-time job include:
Gaining work experience
A part-time job can help you gain work experience in a field you're interested in. This can be beneficial if you plan to transition into full-time work in the future or if you are undecided about your overall career path.
Earning extra money
In addition to gaining work experience, a part-time job helps you earn extra money. This can be a good resource if you want to save up for a specific purchase, such as a car or a new computer, or if you simply want some extra spending money.
Learn new skills
A part-time job can also be a great way to learn new skills. Many jobs require the use of computers and other technology, which can be helpful in your future career.
Build a professional network
A part-time job can also help you establish a professional network. This can be beneficial if you are looking for a full-time job in the future or if you simply want to meet new friends.
There are many reasons to choose a part-time job, and health insurance is just one of them. Keep reading to learn more about 10 part-time jobs with health insurance.
Do part-time jobs offer health insurance?
Not always.
The Affordable Care Act (ACA) dictates that U.S. companies with 50 or more employees have to pay a penalty if they don't provide health insurance benefits to 95% of their full-time employees. However, the ACA does not require employers to provide health insurance to part-time employees.
If you're one of the 26 million part-time workers in the country, this means it can be harder to find jobs with benefits. According to the Bureau of Labor Statistics, only 23% of part-time employees have access to health insurance.
In other words, businesses are more motivated to provide insurance to people who work full-time.
But that doesn't mean it's impossible to find a good job with decent pay and part-time benefits.
Many companies realize that benefits for full-time and part-time positions increase employee retention.
Additionally, benefits also increase workspace morale — and, as a result, employee retention.
In fact, healthy employees work harder and take less time off. This includes employees who have children and/or elderly parents. These employees can use their insurance to receive treatment to help keep sickness from spreading to their young children or older parents.
Without the comfort of health insurance, these individuals might not receive treatment — and they may face other health-related burdens as a result.
Now that the PHE has ended, companies have the opportunity to find new employees; however, the benefits they offer need to be worth it for those new employees to stay long-term.
Employer-sponsored health insurance can save you a lot of money, especially if you or a family member has an unexpected health issue. It's worth taking the time to research if a job offers benefits.
So, how do you find a part-time job with health insurance? Here are five ways you can find out:
1. Read the company's careers page.
Most large employers will have a page on their website called something like "Careers," "Jobs," or "Employment."
While not all companies put benefits information on this page, many do. It's easy to quickly check the site before you decide to apply.
2. Check the job description.
Sometimes it's really that easy — the benefits information is listed right in the job ad. Scroll to the bottom of the job listing to see if it mentions anything about medical coverage.
3. Look at reviews from part-time employees.
There are numerous websites where employees can review the companies they work for.
This is a great way to find out what real employees get paid, what benefits they receive, the questions they were asked in interviews, and what they think of the work environment.
You can see reviews of the employer's benefits packages. You can even filter the reviews to only include those from part-time employees.
4. Talk to someone at the company before you apply
The internet isn't the only place to get employee reviews.
Talk to people you know who work part-time. There may be employers you've never even heard of that offer health insurance to part-timers.
If you're interested in a specific organization but don't have any personal connections there, try asking the Jobcase Community.
5. Ask after you get a job offer — but not during the interview.
At the end of almost every interview, the interviewer asks, "Do you have any questions for us?" While this may seem like an appropriate time to satisfy your curiosity about healthcare coverage, it's not.
The interview is just about the only time you shouldn't bring up benefits. That's because it's important to show that you're motivated and interested in the job itself, not just the perks.
But if the interview goes well and you're offered the job, you should definitely ask about health insurance and other benefits before you accept the offer.
Other benefits to look for
Health insurance benefits aren't the only benefits you can get as a part-time employee. Many companies offer other part-time benefits to their staff. You'll need to check with your employer to learn the specifics.
Here are some of the other benefits to look for when applying for a part-time job:
Flexible vacation time

Parental leave

Vision plan

Dental coverage

Retirement benefits

Tuition reimbursement

Life insurance

Stock purchase options

Employee discounts
Working for a company that provides part-time benefits to its employees will help make you feel like a valued member of the team. Discover more information on employee benefits and how you can create a stellar resume through Jobcase's Getting Hired Resource Center.
The top 10 best part-time jobs with health insurance
These employers have numerous available jobs across the country. They often get good reviews from their employees and offer benefits, including health insurance.
If you're looking for a part-time job that includes health insurance, the list below is a good place to start.
1. UPS
UPS is a multinational shipping company operating in every state in the U.S.
In addition to delivery drivers, UPS employs warehouse workers, equipment technicians, and more.
UPS is generous to part-time employees, and on their website, they explain why, saying:
"Our unique foundation of promoting from within means that our workforce comprises a whopping 50 percent of employees who started as part-time. It's one of the many reasons that part-time employees earn a competitive benefits package."
If you're looking for a good part-time job that could become a full-time career, consider applying at UPS. Find out more about current job openings by visiting the UPS employment page.
2. IKEA
IKEA is a Swedish furniture retailer with locations around the world.
Jobs available at IKEA include retail, warehouse work, food service, IT, and more.
All IKEA employees, whether full-time or part-time, hourly or salaried, are eligible for some portion of IKEA's benefits package.
Those that work 20 hours per week are eligible for the full benefits package, including medical insurance, dental coverage, vision insurance, paid time off, parental leave, retirement plan, income protection, and disability insurance.
See what jobs are currently available on the IKEA careers page.
3. Costco
Costco, a chain of big-box stores, is one of the largest retailers in the world. It's also known as a great place to work.
It's not just full-time employees getting those perks — Costco offers medical benefits to anyone who works at least 24 hours per week.
For a list of open positions at Costco, visit the Costco jobs page.
We've also written up some tips to help you land a job with this employer.
4. Chipotle
Many of the reviews for Chipotle rave about the free food that employees get, but fortunately, that's not the only perk.
Chipotle offers medical, dental, and vision coverage for all of its part-time employees.
Most open positions at Chipotle are in food service, but some office jobs are also available. To find and apply for Chipotle jobs, visit the Chipotle careers page.
5. REI
REI is a retailer of sporting goods, camping gear, travel equipment, and clothing. Based on employee reviews, it's considered one of the top 50 best places to work in the U.S.
There are lots of career options at REI, from retail to facilities maintenance to customer support.
Any employee working 20 hours per week qualifies for benefits. These employees can choose from several health insurance benefits for themselves and their dependents.
REI also mentions that they offer tools to help employees working less than 20 hours per week navigate the health insurance marketplace.
Learn more about working at REI on the REI careers page.
6. Starbucks
Starbucks is the world's largest coffee chain. It has a solid reputation with its part-time employees, with 78% of them saying they'd recommend working there to a friend.
Starbucks offers full-time and part-time employee benefits, including medical, dental, and vision coverage. For hourly workers, eligibility for these benefits begins once they've worked at least 240 hours within a three-month period. That's an average of just under 19 hours per week.
Get started searching for Starbucks jobs on the Starbucks careers page.
7. Lowe's
Lowe's is a home improvement retailer that sells appliances, furniture, tools, home decor, and more. According to its website, the company has over 300,000 employees.
Lowe's offers benefits for part-time work. Although it's not as comprehensive as the medical plans offered to full-time positions, basic healthcare insurance is available.
According to its website, Lowe's cares about all-around wellness for its part-time employees.
"We offer all regular full- and part-time associates access to benefits that help them stay healthy — physically, mentally, and financially."
See all of the current openings at Lowe's on Lowe's jobs page.
8. JPMorgan Chase
JPMorgan Chase is an investment bank and financial services company. It's a well-regarded workplace, with 81% of part-time employees saying they would recommend working there to a friend.
JPMorgan Chase is often looking for part-time employees for customer service, administrative, and banking roles. The company has benefits available to eligible employees regularly scheduled to work at least 20 hours per week.
Check out the latest open opportunities on the JPMorgan Chase careers page.
9. Amazon
As a company that employs over 1.5 million people, online retailer Amazon always has many open part-time and full-time jobs.
Administrative jobs, warehouse (also called fulfillment center) work, and customer support are just a few possibilities.
Amazon employees who work more than 20 hours per week receive funding for health insurance and other benefits, including dental care, vision care, disability, and life insurance.
You can learn more about available jobs at Amazon on the Amazon jobs page and discover more about their contactless hiring process.
To help your application stand out, we've put together some tips for applying to Amazon fulfillment center jobs.
10. The U.S. government
The agencies of the U.S. government employ over 2.1 million people. The jobs available range from part-time entry-level work to positions for experienced professionals
Part-time employees of the government receive the same health insurance as full-time employees, but they pay a more significant percentage of the premium.
For example, an employee who works around 20 hours per week will receive half of the government contribution towards health insurance that a 40-hour-per-week worker would.
USAJobs is a website where you can find job listings for federal agencies.
What to do if your part-time job doesn't offer health insurance
You still have some options if you can't find a part-time position offering health insurance. The first step is to see if you qualify for government assistance programs like Medicaid.
Now that the PHE has ended, many people no longer qualify for Medicaid services. Even if you do qualify, you'll probably face some difficulties finding providers that accept state insurance.
Medicaid recipients often have trouble finding healthcare providers who accept their insurance. Many offices have a maximum number of accepted Medicaid patients — and these spots fill up quickly. This means some doctors can refuse Medicaid patients if they've met their maximum or will require them to pay out of pocket (otherwise known as private pay).
If you're younger than 26 years old, you have the opportunity to stay on your parents' insurance plan — even if you're married or have left the family home. Since obtaining insurance can be tough, it might be best to stay on a parental insurance plan until you need to leave or find a better plan.
Individuals who are married have the option to receive insurance coverage from their partner's job. But that isn't always the best option. Sometimes, a partner's insurance plan won't cover essential services like mental health, dental, or vision.
Additionally, your partner might have a high deductible, which can be very expensive for spouses who have substantial medical needs. If you find yourself in this position, it might be best to seek out your own insurance plan.
If you've decided to purchase an individual health insurance plan, you can pick the plan that is best suited for your physical and mental health needs. However, these plans can be costly.
This is why it's essential to research your options and find a plan that fits your needs and your budget. It is risky to go without health insurance, so make sure you have a plan in place before you need it.
The government used to charge taxpayers a fee on their annual taxes for going without health insurance. While this fee is no longer applicable, individual states can still charge people for going without insurance.
If you've experienced a lapse in your health insurance, you need to research your state guidelines to determine whether you'll incur fees on your yearly taxes.
The Affordable Care Act offers some protection for people with pre-existing conditions, so even if you have trouble finding affordable coverage, you may still be able to get the care you need.
Find a part-time job with health insurance
Researching part-time jobs with health insurance can be time-consuming and overwhelming. However, finding a job that offers you the right pay, hours, and benefits is important.
With millions of Americans losing Medicaid coverage since the end of the COVID-19 PHE, the time to establish reliable health insurance is now.
If you're in need of a part-time job at a company that supplies healthcare benefits to its employees, check out Jobcase's job board. There you can find part-time jobs hiring in your area and work-from-home positions. If you register with us today, you can also get daily updates on companies that are hiring right now.
Comments
willamina Baxter

Follow
Davies Logan

Follow
These employee benefits are good, I am glad people are receiving them. Also, I wanted to know about Andersen medical and its employees. I heard that they don't get any benefit.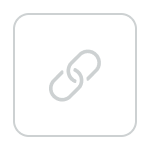 Janice Reed

Follow
Community Specialist
real sista ROBINSON

Follow