Hot manufacturing job opportunities in West Virginia!
Last updated: October 3, 2023
Trending post
Ashley Wilson

Follow
Content Manager at Jobcase
Are you the type of person who enjoys taking pride in your work? Do you like to create things knowing that you just helped make something important with your own two hands? If so, manufacturing may be JUST the career path you are seeking!
Manufacturing in West Virginia is a key, multi-billion-dollar industry and they are looking for YOU to join their team.
You may not know this, but consumers are in constant contact with products containing elements made right in the mountain state!
Everything from the base polymers found in cosmetics and window seals to finished goods such as spark plugs, tableware, charcoal, and kitchen cabinets are made there.
Why work in manufacturing
Good pay: West Virginia manufacturing jobs pay well, with an average wage of $70,553/year (2017).
Paid training: Most manufacturing jobs offer on-the-job training - get paid while you learn and build out your skills.
A community of workers: Manufacturing work is quite popular in West Virginia; there were approximately 47,000 manufacturing workers in the state in 2018.
Employees keep their jobs: West Virginia ranks first in the U.S. for the lowest turnover rate in manufacturing-specific jobs.
Which sectors are hiring
West Virginia has new defense, aerospace and automotive job opportunities with employer brands including Northrop Grumman, MHIRJ, General Motors, Toyota and more!
Aerospace
The aerospace industry is a dynamic, emerging economic sector in West Virginia. From up-and-coming high-tech innovators to established titans of the industry, the state's growing cluster of aerospace companies is fueled by an array of advantages. West Virginia is within a day's drive of 34% of the top domestic purchasing sectors of aerospace products and national defense contractors, corporations, and federal agencies. Additionally, the state is in close proximity to original equipment manufacturers based in the South, including MHIRJ, Boeing, Airbus, Lockheed Martin, and Gulfstream. Come and see which positions MHIRJ is currently hiring for!
Defense
West Virginia is ready and eager to welcome defense companies and federal agencies seeking a loyal workforce, opportune location, and rewarding lifestyle for employees. West Virginia's proximity to major metropolitan areas makes it an excellent location for the production of military and defense products and technologies. The state's network of highways, railways, and rivers connects us to surrounding states. The Mountain State is within a day's drive of 34% of the top domestic purchasing sectors, defense contractors, and federal agencies. Specifically, the state's proximity to Washington, D.C. makes it a prime location for defense centers close to our nation's capital. The West Virginia National Defense Industry Association (WVNDIA) provides additional support for the defense industry to grow and thrive in West Virginia. Come and see which positions Northrop Grumman is currently hiring for!
Automotive
Automotive component manufacturers from around the world have found the road to success leads to West Virginia. Businesses that supply and support the automotive industry find a ready workforce with the skills needed by today's market. Additionally, West Virginia provides easy access to suppliers of raw materials such as steel, aluminum, and chemicals/polymers needed for the automotive industry. Automotive manufacturers in the state can take advantage of research and technology resources like the non-profit Center for Alternative Fuels, Engines and Emissions, the National Alternative Fuels Training Consortium, and the Robert C. Byrd Institute for Advanced Flexible Manufacturing (RCBI). Come and see which **positions General Motors **and Toyota are hiring for!
Come and join this growing industry in beautiful West Virginia.
Stay current with West Virginia
Keep up to date with the [great things happening in West Virginia with informative podcasts and more!] (https://www.wv.gov/daily304/Pages/default.aspx)
---
This article is sponsored by WorkForce West Virginia. All opinions expressed in this post are based on my personal view.
---
Would YOU consider a job in manufacturing in WV?
Comments
Steve Brown

Follow
@Daffur Link. I appreciate your thorough analysis on window manufacturers. It's great to know that European companies, specifically AlumGlass, offer a more advantageous option in terms of both price and quality. It's definitely worth considering them, even with delivery costs, for a more reasonable overall price.
Daffur Link

Follow
I conducted a great comparative analysis of the various factories producing windows, I can say that the European in this respect is very advantageous. Both in terms of prices and quality. I tried to buy windows at the local market, but there overpriced and really much more logical to consider European window manufacturer https://alumglass.eu and buy windows from them. Moreover, even with the delivery all the same prices are more reasonable.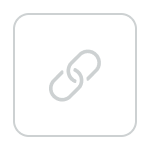 See all replies
David Lee

Follow
Skidder Operator at Rlh Logging
Sue Riffe

Follow
Cna at Braxton Health Care
Curtis Rupp

Follow
Dedication, Integrity and Personal Responsibility
I would love to know more.
Angelica Alvarez

Follow
Me gustaria irme a vivir West Virginia si ofrecen trabajo siempre teabaje en limpieza houskeeper.