5 tips to land a job with no experience
Last updated: May 28, 2023
Trending post
Mandy Evers

Follow
Jobcase Contributor
Maybe you're a high school student on the hunt for your first job. Or perhaps you're looking for a career change and are ready for a new adventure! Either way, you're likely faced with a common obstacle - finding a job without experience.
If you think it's time to panic… think again!
Get trained and build your skillset
Identify educational programs or courses that are reputable, respected, and most importantly offer skills that translate into real-life situations. With a variety of online learning platforms, such as Coursera, Lynda.com, and Udemy you have scheduling flexibility and don't have to attend in-person training courses to acquire new skills.
Online courses are a great way to learn something brand new or even brush up on your skillset!
Up-skill with free premium access to Skillshare 
Have others give you a shout out
If you don't have the desired level of experience, it's important to be viewed as trustworthy and willing to learn. Recommendations are a great way to support your case! Ask your contacts from past jobs to give you a reference highlighting your skills and abilities.
Expert tip: You can request a 'praise' right from your Jobcase profile!
Utilize the experience you DO have
Before you pass over a potential job opportunity just because you don't have the required experience, make absolutely sure that's true! Think about past jobs and try to draw connections between the experience you need and the experience you have.
Remember, do not have to be exactly the same… the key word to keep in mind is relevant. If you've organized a meeting or answered phones, that's admin experience! If you've set up a successful Facebook page or created a flier, those can be considered marketing skills. Learn more about soft skills and think outside the box!
Be confident
Be okay with not knowing everything required for a specific role. When talking to a hiring manager, be sure to emphasize your desire to work for their company. Voice your willingness to learn and take on new challenges!
Network with anyone and everyone
Reach out to family members, friends, past coworkers and local career centers in your area. Let them know you are ready to start looking for work, or that you're open to new opportunities.
Be prepared to react quickly send out resumes and set up coffee-chats with individuals that could help you get a foot in the door.
Expert tip: Grow your virtual network by joining the conversations in the Jobcase Community
Ready to start your job search? 
---
For more tips and work search advice, visit the Jobcase Getting Hired Resource Center.
Comments
wuckert rhea

Follow
I'm a doctor of medicine, but I want to pursue something different. I believe that spending so many nights on call caused my strokes, which rendered me incapacitated. I don't want to resume my previous schedule. That's a constraint because I'm used to having callers hang up on me after claiming they don't comprehend what I'm saying. My ability to walk and get up from a chair is also compromised. About six months after my strokes, my normal pressure hydrocephalus (NPH) was discovered; my father had it as well. Since I have a shunt in my head, I visit a certain neurosurgeon every year. After seeing three speech therapists over a few years, my speech has improved to this stage. My first stroke and subsequent handicap occurred in August 2007. I'm grateful. 021522 David Doorenbos, M.D. basketball stars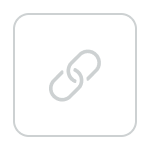 David Doorenbos

Follow
Middle name "Isamu"
I'm a medical doctor but would like to do something else. I feel the many nights on call drove me to experience the strokes which disabled me. I don't want to go back to the schedule I had. I'm used to people hanging up on me, saying they can't understand what I'm saying, so that's a limitation . Also, my walking is impaired as is my standing up from a chair. I was diagnosed with normal pressure hydrocephalus about six months after my strokes (my father also had NPH). I have a shunt in my head and I see a special neurosurgeon annually. My speech has recovered to its present point after three speech pathologists over a couple years. My initial stroke and disability go back to August 2007. Thank you, David Doorenbos, MD 021522
DeAnn Stouffer

Follow
Medical Transcriptionist at Owner