3 resume examples that will land you a job in 2022
Last updated: December 2, 2023
Trending post
Kai Dickerson

Follow
Community Specialist
A resume is a short document that summarizes your work history and skills.
It's also much more than that. A resume markets your qualifications to future employers and lets them know you're right for the job.
Job seekers often struggle with resume writing, but it doesn't have to be difficult. This article gives you the tips you need to write the perfect resume.
Check out these 3 resume examples to see what a winning resume should look like.
What are the 4 types of resumes?
All resumes have the same purpose: to showcase the skills and experience that make you a good fit for the position. There are a few different ways you can structure the resume.
Chronological resumes
This is the most common type of resume. On a chronological resume, each section is written in reverse chronological order, starting with your most recent job and working back to older ones. This is a great resume format if you've had recent jobs in the field that the job you're applying to is in.
One problem with chronological resumes is that they can draw attention to employment gaps or a lack of work experience.
(
Image Source
)
Functional resume
If you have gaps in your work history, are changing careers, or you're inexperienced, you might want to consider a functional resume.
A functional resume is organized by skill rather than by date. For example, you might have a category for "customer service skills" and another for "administrative support skills."
The downside of a functional resume is that most employers expect to see your past jobs listed clearly on a resume. If you use a functional resume, they might worry that you're covering up a spotty work history.
Combination resume
A combination resume blends elements of functional resumes and chronological resumes. It's a good way to focus on your relevant skills while still showcasing your professional experience.
The only negative side of a combination resume is that it can get too long. If you've had a lot of jobs in your field, it might be best to stick with the chronological format.
Targeted resume
A targeted resume is completely tailored to a specific job.
All resumes should be customized, but a targeted resume takes it to the next level. Every point mentioned on the resume should relate to the job description.
A targeted resume can be chronological, functional, or combination.
(
Image Source
)
There are also other, less traditional resume formats, including video resumes, infographics, or resumes on business cards.
You should only use a creative resume format if the employer asks for it or if it's common in your industry.
How do you write a good resume?
Tip 1. Customize your resume
If you're applying to multiple jobs, you should customize your resume for each one. That doesn't mean you have to redo everything — just make some minor tweaks.
A good start is to look at the job description or company website. The things you emphasize in your resume should match the main focus of the position.
Tip 2. Be selective
Recruiters spend an average of 7.4 seconds reading each resume.
To make sure they see the important parts of yours, only include your most relevant experience and skills. Try to put your most impressive qualifications near the top of the resume in case the hiring manager doesn't have time to read the whole thing.
Tip 3. Integrate keywords
Before your resume can be evaluated by a hiring manager, it often has to get through software called an applicant tracking system (ATS), or applicant screening system.
In fact, 75% of resumes are never seen by a real person.
You can increase your resume's chance of making it past the ATS filter by using keywords directly from the job description.
(
Image Source
)
Tip 4. Use a simple format
Fancy design elements or interesting fonts might look pretty, but they could hurt your chances of getting hired.
When you upload your resume to a job application system, the formatting is usually stripped out, and some of your text might be lost with it. A creative design also makes it hard for the ATS to screen the document.
Tip 5. Proofread
Typos or bad grammar in a resume are a deal breaker for 77% of hiring managers. It's never a bad idea to get a friend to proofread your resume or run it through an online grammar checker.
3 resume examples that will land you your dream job for 2022
Take a look at these 3 sample resumes for ideas about how to write yours. Even if you're in a different industry, your resume will follow a similar format.
Note that each resume starts with a summary of the applicant's qualifications and strong points. Use this to catch the attention of a hiring manager before they even read the details of the resume.
Office resume example
If you're looking for a job in an office setting, your resume should demonstrate that you have:
Organizational skills
Time-management skills
Communication and customer service skills
Basic computer literacy
While abilities like the ones above are transferable across most industries, make sure you read the job description carefully and tailor your resume to the specific skills required for the position.
Sample resume for office job

Ann Atwood
Boston, MA
(555) 123-4567
[email protected]

Qualifications Summary
Administrative assistant with 6 years of experience handling tasks like scheduling, invoicing, and communications. Aiming to find a managerial role at your company.
Professional Experience
Administrative Assistant
JMD International, 2017–present, Boston, MA
Coordinated meetings and managed calendars

Scheduled travel and helped plan corporate retreats

Set up and managed filing systems

Prepared billing/invoices

Compiled yearly reports
Administrative Assistant
Bob's Cleaning, 2015–2017, Boston, MA
Answered and directed phone calls

Scheduled appointments

Wrote email, memos, and letters

Acted as the point of contact for clients
Education
AA in Office Administration from Southwestern College, 2014
Skills
MS Office Suite

QuickBooks

Scheduling

Process Improvement
Retail resume example
Retail jobs can require a wide variety of talents. You should be able to provide excellent customer service and make sales. You might also need some technical skills like operating a cash register or POS system.
Each retail job calls for a different mix of these skills.
Read the job listing to find out which retail skills are important for the job you're applying to and emphasize those on your resume.
(
Image Source
)
Try to quantify your past results if possible. For example, mention your typical sales numbers or how many customers you helped in a day.
Sample resume for retail job

Kurt Shelley
Austin, TX
(555) 765-4321
[email protected]
linkedin.com/in/kurtshelley/
Professional Summary
Accomplished and resourceful sales associate who loves helping customers. Experience in clothing and furniture sales. Three-time highest performing sales associate of the year.
Skills
Customer service

Team management

POS systems

Handling money and transactions

Problem-solving
Retail Experience
Sales Associate
L&G Fashion Outlet, 2014–present, Austin, TX
Actively engaged customers by providing knowledge on fabrics, fit, and function of the products

Met and regularly exceeded sales quotas

Assisted with replenishing merchandise, store layout, and merchandise recovery

Responsible for closing store three nights per week
Sales Floor Team Member
Anderson Furniture, 2009–2014, Austin, TX
Provided prompt and friendly service to 20+ customers per day

Answered guest questions about merchandise

Helped keep sales floor clean and attractive
Education
Northern College BA in Communications, 2005
Graduated Magna Cum Laude
Hospitality resume example
The hospitality industry includes food and beverage services, travel and tourism, lodging, and recreation. Although these categories all require different skills, all hospitality jobs are essentially about service.
Hospitality employees often interact with customers closely, so emphasize your people skills and communication ability.
Sample resume for hospitality job
Isaac Bradbury
Minneapolis, MN
(555) 321-321
[email protected]
Profile

Hotel manager with 20 years of experience. Excels at leadership, managing operations, and guest services.
Professional Experience

Hotel General Manager
Grand Royal Hotel, 2010–2020, Minneapolis, MN
Sold hotel rooms through direct client contact

Managed the front office, housekeeping, and food and beverage operations

Hired, mentored, and led teams

Ensured property was in accordance with all brand standards and legal compliance
Guest Services Specialist
Grand Royal Hotel, 2003–2010, Minneapolis, MN
Answered phone and email

Handled check ins and check outs

Communicated with guests about hotel features, services, and rates
Hospitality internship
Bear Lake Lodge, 2000, Big Marsh, MN
Provided guest services by phone, email, and in person

Helped guests find items in gift shop

Prepared rooms for arrival
Education

East College of Business
BA in Hotel Management, 1999
Resume FAQs
Should I list every job on my resume?
Not necessarily. The purpose of your resume is to demonstrate why you're qualified for the position. If an old job isn't relevant to the job you're applying for, leave it off of the resume and save space for more important information.
That doesn't mean that you can't include jobs from a different industry if you think those jobs highlight relevant skills.
Can a resume be more than two pages long?
Most resumes should only be one page. If you've been in the workforce for a long time and have held many relevant jobs, it's okay to have a two-page resume.
It should never be longer than two pages. Hiring managers are busy and want your resume to be a quick read.
What's more important, my resume or my cover letter?
Your resume and cover letter work together. The resume details your work history and abilities while the cover letter explains how those qualities make you perfect for the job.
Your cover letter is also your chance to explain anything in your resume that may raise questions, such as gaps in employment.
Some recruiters care more about the resume while others focus on the cover letter. Also, cover letters are sometimes optional while a resume almost never is. But for best results, you should always submit both.
---
Your resume is an incredibly important part of your job search. Fortunately, it's not hard to create. Use the tips and examples above to write your next resume and you're sure to make a great impression on your future employer.
Comments
Tonia Martin

Follow
Office Manager for a growing garbage removal company,Sneads Ferry Sanitation
Janet Locane

Follow
Elizabeth Rivera

Follow
Thank you very much for the information, impressive, for the first time I see a simple, clear and precise explanation. I wish you much success Elizabeth Rivera
Diana Clark

Follow
Data Entry specialist
I love all the info, so detailed. Do you have an example for changing careers from manufacturing to customer service/data entry? I have done office work in the past however it has been a long time. Either way, I still got a lot out of this article.
Kimberly Magnuson

Follow
Animal at Neighborhood
Incredible information. Now...to put it to work.
Derrick Frost

Follow
Interesting article! I think that writing an essay or cover letter is extremely useful because it allows the author to learn how to clearly and correctly formulate thoughts, structure information, use basic concepts, highlight causal relationships, illustrate experience with relevant examples, and substantiate their conclusions. And this is very important, because your future work depends on the correct resume. I personally took the help of the professionals at https://resumeedge.com/ to make sure everything was put together correctly. And it helped me. Thanks for sharing!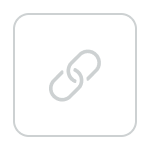 daniel Eubanks

Follow
Thank you, it was very helpful/
Shayna Resnick

Follow
Paraprofessional at Wish Charter
Lee McKinzey

Follow
Director of Marketing
I wish the resume were attachments that we could download.

Follow
WOW.I HOPE OTHERS SEE THIS.awesome information. I thought I had a professional looking resume guess not I'm definitely going to give this a go......having an awesome looking professional resume with a pro written cover letter is your sell ticket for landing that career you thought youd never get. Thank Kai Dickerson