Trending post
Ellie Mowery

Follow
I am 74 years old but don't look my age at all. I am fit and perfectly sharp mentally. I can hardly get anyone to respond to my resume, which is full of skills that would be needed almost anywhere. Should I decline to state my age online?
Esther Pascal

Follow
Community Project Manager at Jobcase
Hi Ellie: I understand your frustration with your job search, declining your age online would only send a read flag to future employers. The alternative choice would be to medical transcriptionist work from home. Here is a link to company that has a work from home option for the position you desired. http://www.athreon.com/transcriptionists.php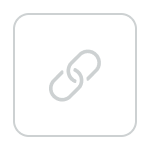 Barbara West

Follow
Senior Buyer Iii at General Atomics
I do believe age discrimination is illegal so if you are being asked your age, you may remind this person that they cannot ask your age.
linda hicks

Follow
Unit Secretary at Novant Health
Same here, have college edu., but when asked about high school grad date, you get hung up on. I am same age. Do not want benfits just would like to be around people and keep mind sharp. Never liked not to work.