Trending post
Jamie Buckmon

Follow
Never give up, continue to move forward, all things are possible, be determined
So everyone I wasted a lot of time and effort waking up in the morning to report with a company named UGL LIMITED. Lady name Sue Taylor one of the hiring manager. Did this for a wk and a half, waiting for equipment but then FedEx comes with a cashiers check of a few thousand in my name to deposit and then purchase my equipment from the company vendor's. 🤔 This is me ok now why am I to go through all this when the company I'm working for has all the means to get equipment to me and we go from there. Oh let's not forget a instructions letter is with check from a lady named Ellen stating when deposited report to her and not to the person I zoom with every morning. More red flags 🚩, like why? I am trying to support my family 👪 and make a living honestly. I still have the check and I have not reported with the job in 5 days just to see what would happen next and guess what nobody hasn't contacted me at all over the days about this check or the deposit status of it. It's sad that I work hard for years earning pay checks and to have others like this take from someone else and cause havoc in their life, not having care or concern about that person's life situation and struggles to gain and benefit from being a fraudulent personal hacking and stealing identification of honest, hard working individuals.....WHY? #scams #interview #workfromhome #advice #jobsearch
Tracy Dunk-Salisbury

Follow
It happened to me too. Don't feel bad.
KL Jawaria

Follow
I am interested in this job. shall I share my resume. I have 30+ years of experience in IT domain. Has vast experience in e-governance service. Software design, development and implementation. Good exposure in Tendering process, GeM, Financial system development, Land Revenue System Development Etc. Working as IT consultant in government undertaking company.
See all replies
Cheryl Franklin

Follow
Jamie, I had the same thing happen to me. They want you to deposit that check so they can get your bank information. My sister works for the State Senate. I was telling her about it. She said absolutely do not cash that check. She turned it over to the Attorney General's office. They said it was definitely a scam. People are unbelievable.
Charlotte Moon

Follow
You're not alone this happened to me too I wish that I knew what can we do to report these people in because this is wrong cuz I worked all week and then not to get paid but get a check for a scamming and it's wrong it's wrong
John Biddle

Follow
Internet Technology Specialist
UGL Limited is an outsourced Engineering Company located in Sydney Australia.. Did you even bother to do any homework and look it up? Were they using a @UGL LIMITED EMAIL address? No! Are you experienced in Engineering? https://www.ugllimited.com/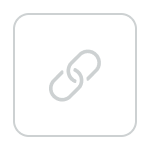 Justin Kern

Follow
There is also car advertising scams if they send you a check and tell you to deposit it and then send money to someone else don't do it give the check to the police and any messages you have from the person
See all replies
geri bethel

Follow
Accounting Clerk at Valley Produce Corp
If you deposit the check they can strip your account and then they will bounce their check. Beware. If you think legit open a separate checking account so they don't get your account information.
See all replies
Teresa Pinckens

Follow
Customer Care Specialist at National Vision Inc
Be proud of yourself that you realized it was a scam before you attempted to do anything with that check.