Trending post
Cece Majors

Follow
I'm currently in school studying to be a medical office assistant. I'm going for a certification which I will get in about 8 or 9 months. Being an office assistant has been my dream job for many years. I love helping people. I worked as a daycare provider back in the early 90's as a summer job. Volunteered at a mental facility during my high school years. In 2012--2013 I cleaned houses temporarily and haven't worked in over 10 years. I am definitely looking for work until I can become certified as a medical office assistant, as I'm in a domestic abusive relationship situation and in the process of getting out of the situation. I need income for my children and myself. #advice #housing #motivation #education #backtoworkmoms #housekeeper #healthcare
Ashley Wilson

Follow
Content Manager at Jobcase
As someone who was in a very abusive relationship when I was in my early 20's my heart goes out to you. As a mom NOW I can't even imagine what you are facing. I am so deeply sorry this has happened to you, but just know girl that YOU are strong and YOU will get through this. It sounds like you have a plan and I am happy about that. The hardest part is getting out of there. Sending you a huge hug!!! Janice gave you a ton of options for work, but don't be afraid to take something now just to start out. You never know where things will lead. Remember to focus on yourself and your children. Please reach out to me and comment back if I can help in ANY way.

Follow
Hi @Cece Majors! I would also highly encourage you to check out the National Domestic Violence Hotline if you haven't already. They have specialized resources to help people in your situation to leave safely and with the support they need. Please stay safe and know that we are here for you!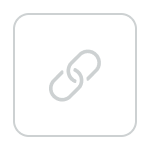 Janice Reed

Follow
Community Specialist
I'm so proud of you @Cece Majors for making the changes you needed to make to be safer and provide a better life for you and your children. This is a tough process for sure, but know that you're not alone. There are so many people out there who have walked your path and are thriving today. I'm sure you'll be among them in no time! Stay faithful in yourself and your abilities. No matter how hard it gets, you CAN do this.
As for needing income now, you've come to the right place! There are many options out there. If you need something sooner rather than later I would suggest a work from home job to help you get some "for now" income until you find your forever position.
Here are some resources that should help you get a remote job ASAP!
Follow our #workfromhome topic for tips on how and where to get hired from home
Check out Jobcase's work from home resource center
Use our job search and click the ""Remote work only"" checkbox after searching (in the top left corner)
Check out some of our premium content on work from home opportunities like:
If you need advice or help about your career path or job opportunities make sure to check our community feed. All the best to you, Cece. We are rooting for you!