Trending post
Steven Ransom

Follow
A Helping Friend In Business
There is a stigma of the unknown for the obvious reasons that we are not sure and we do not understand the consequences. Psychology research suggests we generally like to be able to anticipate consequences. That's why the act of falling can be so frightening; we don't know what to expect when we land.
The fear of the unknown can be hard to describe because all the feelings and thoughts around this fear are in our head. These negative feelings and thoughts create mental blocks. It is these mental blocks that influence the way in which we live our life and if let loose can have a detrimental impact on us living our lives to the fullest.
When we choose to live with our fear of the unknown, the choices and decisions we make do not serve us well. Any decision we make based from this fear will not be a decision that will move us forward in life.
"I learned that courage was not the absence of fear, but the triumph over it. The brave man is not he who does not feel afraid, but he who conquers that fear." Nelson Mandela
Living your life to your fullest potential can only be achieved when you have come face to face with your fear of the unknown. But this is not an easy thing to do. It is a bit more complicated than just choosing to ignore your fear of the unknown. To be able to conquer your fear of the unknown, you have to be committed to making the changes within yourself and that is where it gets tough.
There are many layers of emotions that are associated with your fear of the unknown and overcoming this fear requires you to dig deep to find the courage to actually step into the unknown. This is not what your fear of the unknown likes. All those deep-seated limiting beliefs will be resisting and fighting back because your actions will be challenging them and questioning their existence. #wordsofadvice #advice #motivation #inspiration
Ruben Ramirez

Follow
Former employee of the month at home Depot building materials, Walmart associate
I agree we fear all that is to fear that we alone put into our minds
Clayton Wootton

Follow
Sometimes, a fear of the unknown can be closely related to a fear of change. Lack of predictability and control can be contributing factors to fear. If little information is available to predict an outcome or make a decision, this can increase feelings anxiety and uncertainty. https://www.myccpay.vip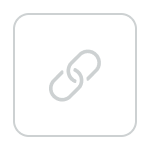 See all replies
Ford Simpson

Follow
Jack of all trades,.master of none
No fear of the unknown by me. Exploring new things is part of being human and specifically a scientist. I like to figure out the unknown. There are more things between Heaven and earth than we can ever dream of,Ford
See all replies
Donald Melendez

Follow
Yes , no need to get feared out from one to whom you do not know just try to understand the situation.
See all replies