Trending post
Lynn Shapiro

Follow
Reporter, American Legal News
Hi everyone, I lost my job when my boss sold his business before Thanksgiving. He couldn't bare to tell me before 5 days prior.
I loved writing constant stories on politics and law and carved out my own beat on the Supreme Court, wrote about how Interior Secretary David Bernhart is trashing the environment.
I also wrote about cannabis and just applied to Marijuana Business Daily.
At the same time, I'm taking a copywriting course to try to chanbe careers. But I find myself looking for reporting jobs instead of focusing on the course.
I think it's hard to change careers late in life. What does everyone think?
Bryce Ambo

Follow
Director of User Experience
Great article Jennifer. My brother was a photojournalist with Gannett and lost his job when two city newspapers merged. I wish he had access to such an article at the time.
Jennifer Berk

Follow
Senior Director, Data Strategy & Engineering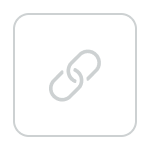 Lauren Brucato

Follow
Product Manager at Jobcase
Lynn Shapiro I have some friends who just got laid off as reporters - it seems to be happening more and more. And I'm sure it's really hard to transition careers late in the game. What are the key things you loved about reporting? Do you think you can find these in any other career? It's good that you're looking for work in a growing field like the cannabis business!
Rodney Grant

Follow
Machinist at Charles Machine Works
Will honey I know what it mite be like lousing, job in weain probley retire in 15 years or so be glad you don't have a disability like I have dyslexic and employers just don't line up to offer me s job I mite thank about a lesser job it mite not pay as good as your last but it probably pay the bills.
Scott Sanders

Follow
Customer Service Rep at Speedway
I'd love to be a product tester!!!... Been a Chronic Pain sufferer for over 20 years, after a severe back injury, been using CBD Oil for several years now, which mainly helps with Depression, Anxiety, PTSD, and helps keeps Bipolar at bey, but don't kill the pain quite like Cannabis Indica. Presently waiting for a referal for a Doc. with a CTR!!!